6th Annual Gingerbread Homes for the Arts
Dates &
Times
Monday, November 16th, 2020
-
10:00AM
---
SKyPAC's 6th Annual Gingerbread Homes for the Arts Contest!
Calling All Bakers, Homemakers & Creative Risk Takers!
SKyPAC is looking for professionals, amateurs, college students, youth groups, individuals to enter their own Gingerbread creation! Cash prizes this year! Entries will be on display in the SKyPAC Lobby during the week of November 16- 21 with a "People's Choice Award" given to the entry that receives the most $1.00 votes. Tours will also be available throughout the week by appointment based on COVID-19 guidelines.
Download: Gingerbread Contest Application
Application deadline: November 2, 2020
Delivery date: Sunday, November 15, 2020 (between 1-4 pm)
Questions and more details: Call Betty McGuire @ 270-904-5010 or BMcGuire@TheSKyPAC.com
A special thanks to our contest sponsor: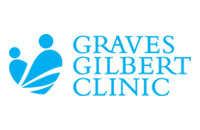 Dates &
Times
Monday, November 16th, 2020
-
10:00AM
---