The Laugh and Love Show Starring: Nephew Tommy, Bubba Dub and Lyfe Jennings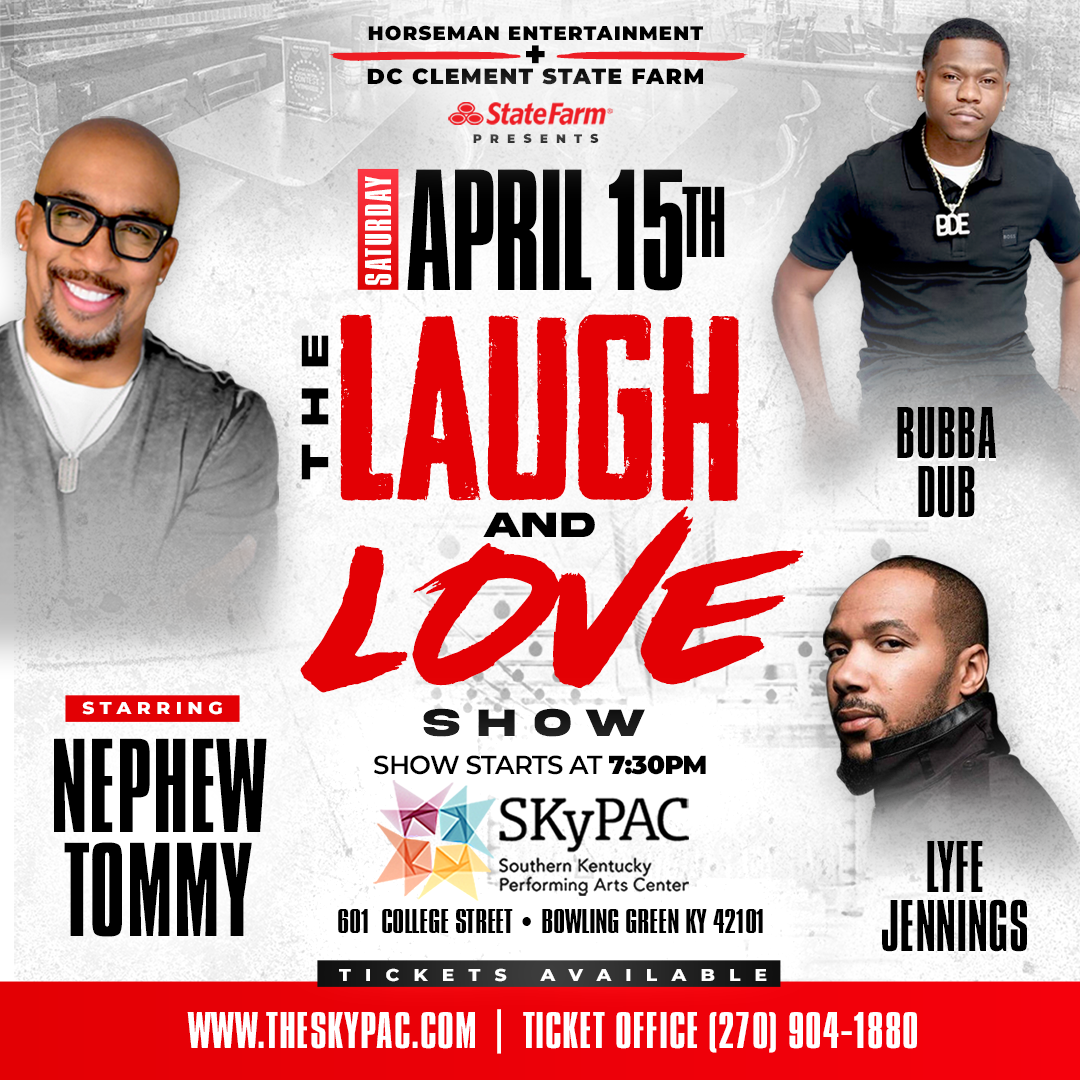 The Laugh and Love Show, a night of Comedy and R&B, will be coming to SKyPAC on April 15th. Starring the "biggest prank phone caller in the world"- Nephew Tommy from the Steve Harvey Morning Show, along with Comedian Bubba Dub from "TRASHH Talk"

.

 Grammy Nominated Artist, Lyfe Jennings will also perform live.
Presented by: Horseman Entertainment and D.C. Clement State Farm Insurance Agency
The Laugh and Love Show Starring: Nephew Tommy, Bubba Dub and Lyfe Jennings