BG OnStage is the resident community theatre of SKyPAC. We are dedicated to bringing educational experiences in the arts and quality theatrical productions to the students and families of BRADD area. Past School Day productions have included The Hobbit, Junie B Jones JR the musical, The Giver, Frozen JR, Seussical JR, and Charlotte's Web, just to name a few!
For the last nine years, we have worked with and prepped with students who successfully auditioned for and were accepted into the Governor's School of the Arts programs for Drama and Musical Theatre.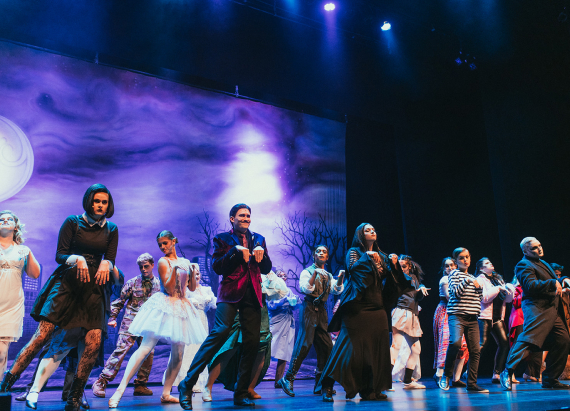 Classes, Workshops, & Events
Upcoming Classes
Check back for updated class information. As soon as a new event is announced, information will be here.
SCHOOL DAY PERFORMANCES:
All SCHOOL DAY Performances are open to classes/groups of school age children.
PUBLIC Performances are open to the general public.
School Day Production tickets are $7 per person.
For every ten (10) students booked, a class will receive one (1) free adult ticket.
To reserve your class, email Artistic Director, Elise Charny at echarny@artsofsky.org with an initial email of interest and she will get your reservation started!
Rainbow Fish
School Day Performances:
Thursday, March 28, 2024 at 9:30am
Friday, March 29, 2024 at 9:30am
Public Performance:
Friday, March 29, 2024 at 6:30pm
Type: Play
Everybody loves the international bestseller and award-winning book, The Rainbow Fish, with its wonderful message of friendship and belonging. With shiny, multi-colored scales, Rainbow Fish is the most beautiful fish in all of the ocean, and the only one of his (or her!) kind. But when Rainbow Fish refuses to share his vibrant, shimmering scales, the whole ocean seems to turn against the vain creature. Unhappy that no one adores him anymore, the Rainbow Fish seeks out the wise Octopus, who helps him learn that it's far better to be admired for being kind than for being beautiful. 
Thank you to our Costume Sponsor: Pan-Oston 

Thank you to our School Day Sponsors:
Flora Templeton Stuart Accident Injury Lawyers, Dr. Pippa Pinckley-Stewart, Kiwanis Club of Bowling Green, and Tennessee Valley Authority.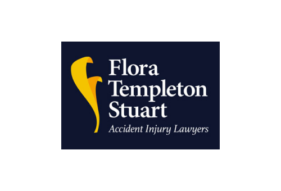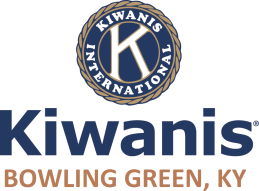 Summary provided by Pioneer Drama at www.pioneerdrama.com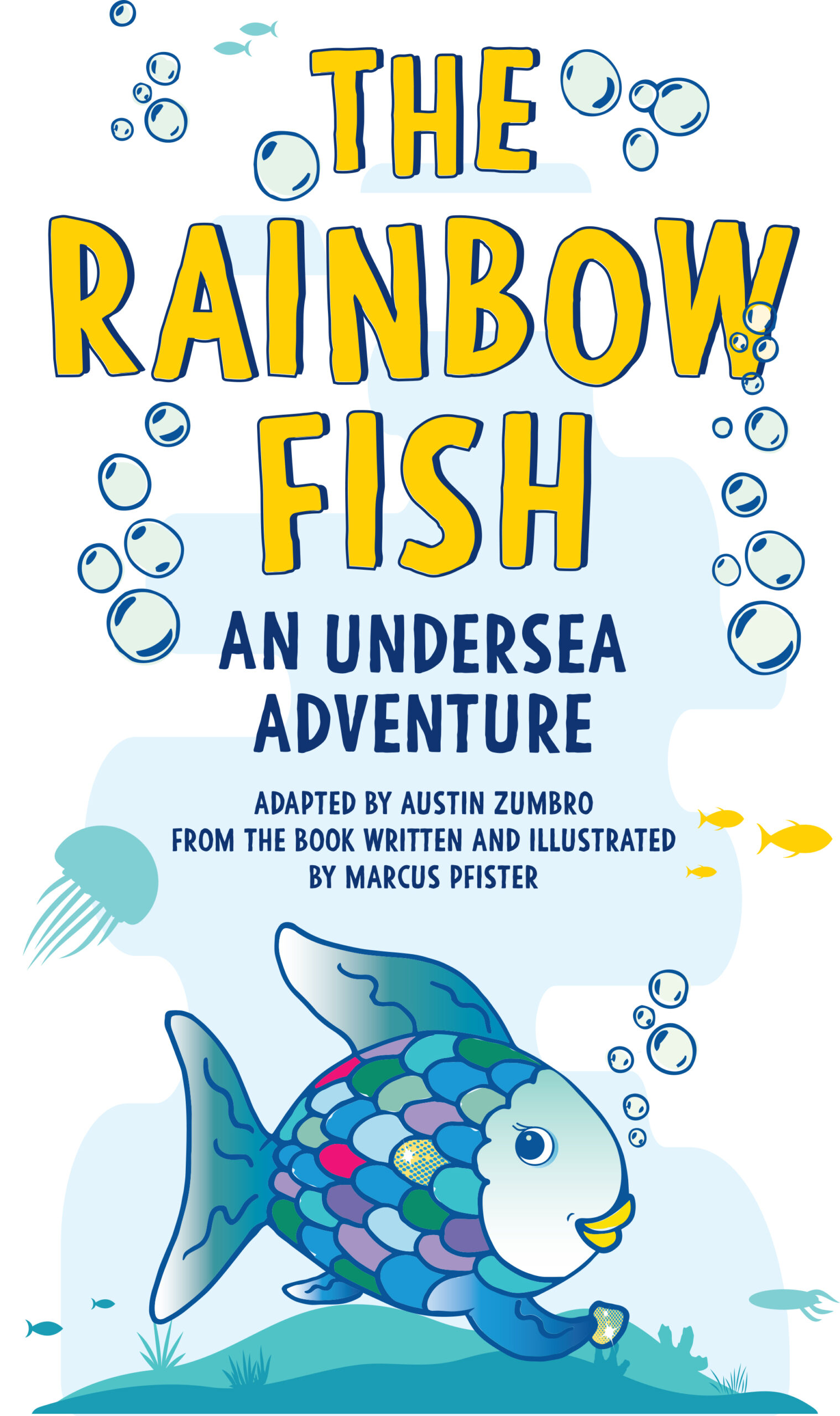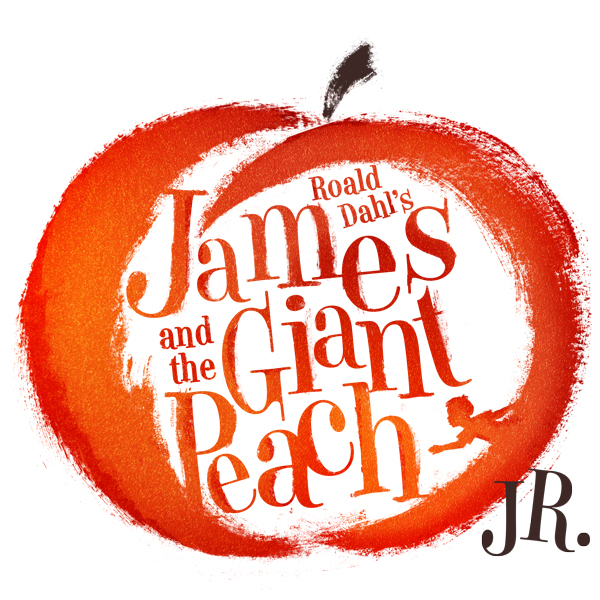 James and the Giant Peach, JR
School Day Performances:
Thursday, September 26 at 9:30am
Friday, September 27 at 9:30am
Public Performance:
Friday, September 27 at 6:30pm
Type: Musical
Based on one of Roald Dahl's most poignatnly quirky stories, Roald Dahl's James and the Giant Peach JR is a brand new take on this "masterpeach" of a tale. Featuring a wickedly tuneful score and a witty and charming book, this adventurous musical about courage and self-discovery is destined to be a classic.
When James is sent by his conniving aunts to chop down their old fruit tree, he discovers a magic potion that grows a tremendous peach, rolls into the ocean and launces a journey of enormous proportions. James befriends a collection of singing insects that ride the giant piece of fruit across the ocean, facing hunger, sharks, and plenty of disagreements along the way.
Summary provided by MTI at www.mtishows.com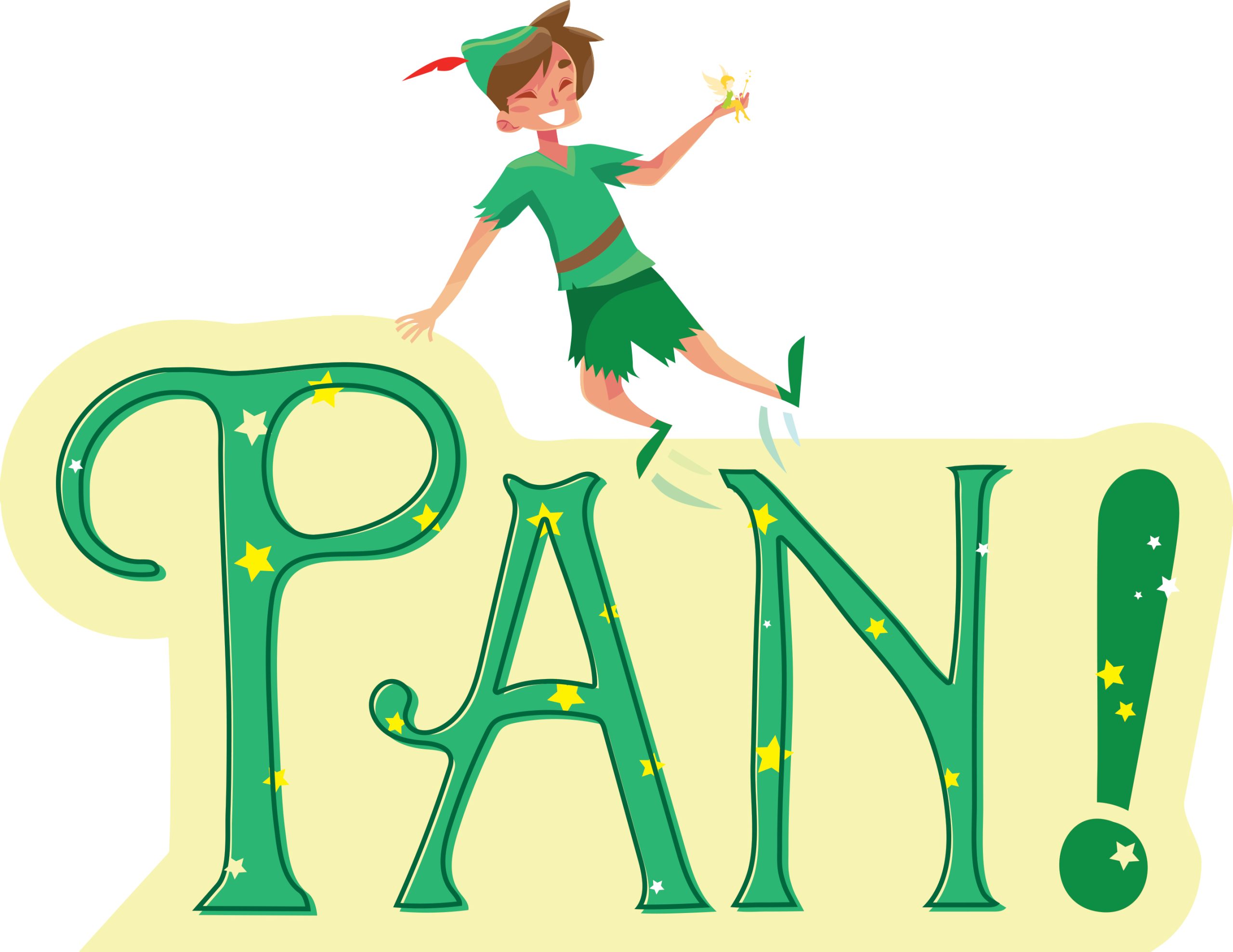 Pan!
School Day Performances:
Thursday, March 27, 2025 at 9:30am
Friday, March 28, 2025 at 9:30am
Public Performance:
Friday, March 28, 2025 at 6:30pm

Type: Play
This condensed adaptation of Peter Pan does an amazing job of retaining all the critical story elements. You'll meet the dog Nana, who can't stop the Darling children from following Peter and Tinkerbell through the open nursery window to Neverland. There, they make friends with the Lost Boys and Princess Tiger Lily as they encoutner Captain Hook, his gang of wily pirates, and of course, the ticking crocodile.
This fast-paced show is packed with adventure and ideal to introduce the boy who wouldn't grow up to the next generation.
Summary provided by Pioneer Drama.
Auditions For
Rainbow Fish

Auditions date for Rainbow Fish are:
January 19 from 5pm-7pm
January 20 from 1pm-3pm
January 21 from 3pm-4pm
Actors need to only plan to attend one audition day. Sides (selections of the script) will be available to the actors at the audition for them to read with a reader. Because this is a play, there is no singing or dance portion to the audition.
We are looking to cast actors ages 8-18.
Lessons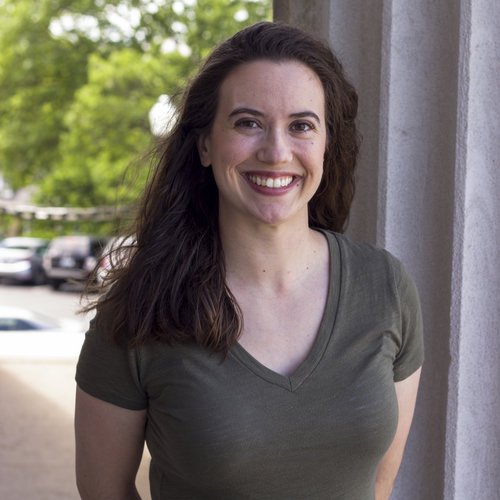 Elise Charny
Audition & Monologue Prep
Past BG OnStage Productions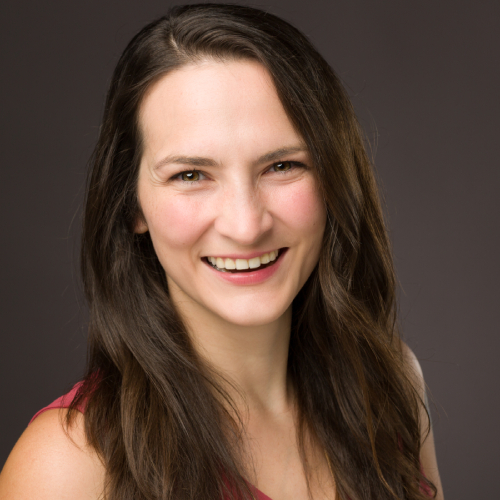 Tiffany Gilly-Forrer
Class Instructor
Tiffany Gilly-Forrer (she/her), hailing from Portland, OR, has an MFA in Acting from LSU where she was certified to teach Seven Pillars Acting. She's taught acting to students ranging 7 to 70 years old at studios, theatre companies, and universities across the US. Recent work includes being published in the anthology Vocal Traditions: Training in the Performing Arts, producing a two-person cabaret in NYC, and Dialect Coaching for UT and UNCG.
She and her husband, Chris are travel-obsessed nerds who both share a passion for theatre, film, and their two cats, Ridley and Houdini.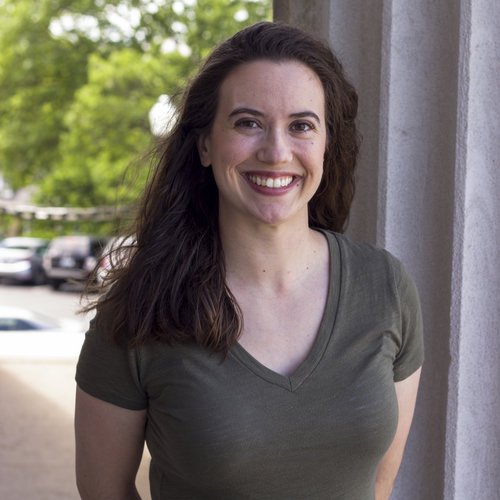 Elise Charny
Audition & Monologue Prep
Elise graduated Cum Laude from Marymount Manhattan in New York with a BA in Theatre Arts, concentration in Performing. Continuing with her education and experience, Elise obtained her Masters in Theatre Education from Emerson College in Boston.
Elise has served as a performer/director/educator in the theatre community for the last twenty years. In 2013, Elise established the John F Kennedy School Drama Club in Somerville, MA, which is still running today. For the last eight years, Elise has served as Artistic and Education Director of BG OnStage, creating various programming and directing all of the theatrical productions. She has also aided students in achieving their goals of attending GSA and musical theatre/drama college programs, past students have been accepted at The New York Film Academy, University of Cincinnati College- Conservatory of Music, Northern Kentucky University, Southern Illinois University, Austin Peay State University, Louisville University, and Western Kentucky University. As Education Director, Elise is very excited to be a part of the SKyPAC family and to continue bringing quality theatre education and theatre opportunities to the community!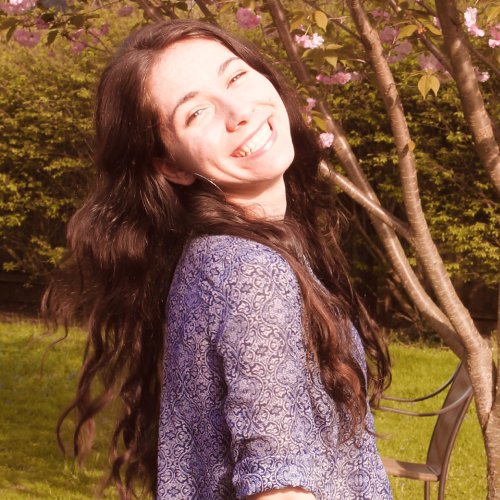 Lea Schenk
Vocal Instructor
Léa Schenk is a current BFA Theatre student at WKU where she most recently played the lead role of Jo March in Little Women The Broadway Musical. She is a trained Mezzo-Soprano who has studied with teachers across multiple continents, notably at Antibes Conservatoire de Music et d'Arts Dramatique in France, and more locally with renowned opera singers Elizabeth Batton and Grammy winner, Garrett Sorenson. Léa is a Kentucky Governor's School for the Arts 2019 Vocal Music Alum, and Student Ambassador for GSA. She graduated from the Youth Performing Arts High School in 2020 majoring in Orchestra (viola) and Design & Production where she was heavily involved as a Stage Manager and many more positions in the theatre department. She was a part of the inaugural season of the Youth Opera Program at Kentucky Opera in Louisville. She is currently working on her solo music project Resident Alien an indie folk album that she has been working on since 2017 which she has been readapting for the stage as a Solo Performance. She is also in the process of composing and writing a musical, Ashes, that is set to be proposed as a studio show at WKU in Spring 2023.
Her love for the arts is what brought her into the world of theatre, and more recently musical theatre. She has spent her whole life rounding herself into a jack-of-all-trades and has wound up finding her place in the theatre, both behind the table as a part of the production team and as a performer. She is currently working behind the table on BG Onstage's The Addams Family as their Stage Manager.
Her training uses classical techniques to support modern musical styles, so to marry the modern sound with healthy and sustainable breathing and singing techniques. Though she was trained classically, she started her singing career like everyone else, with the help of modern pop and of course, The Phantom of the Opera, which she calls the gateway to classical singing.