Back Up The Blue Benefit Concert- Honoring Officer Matt Davis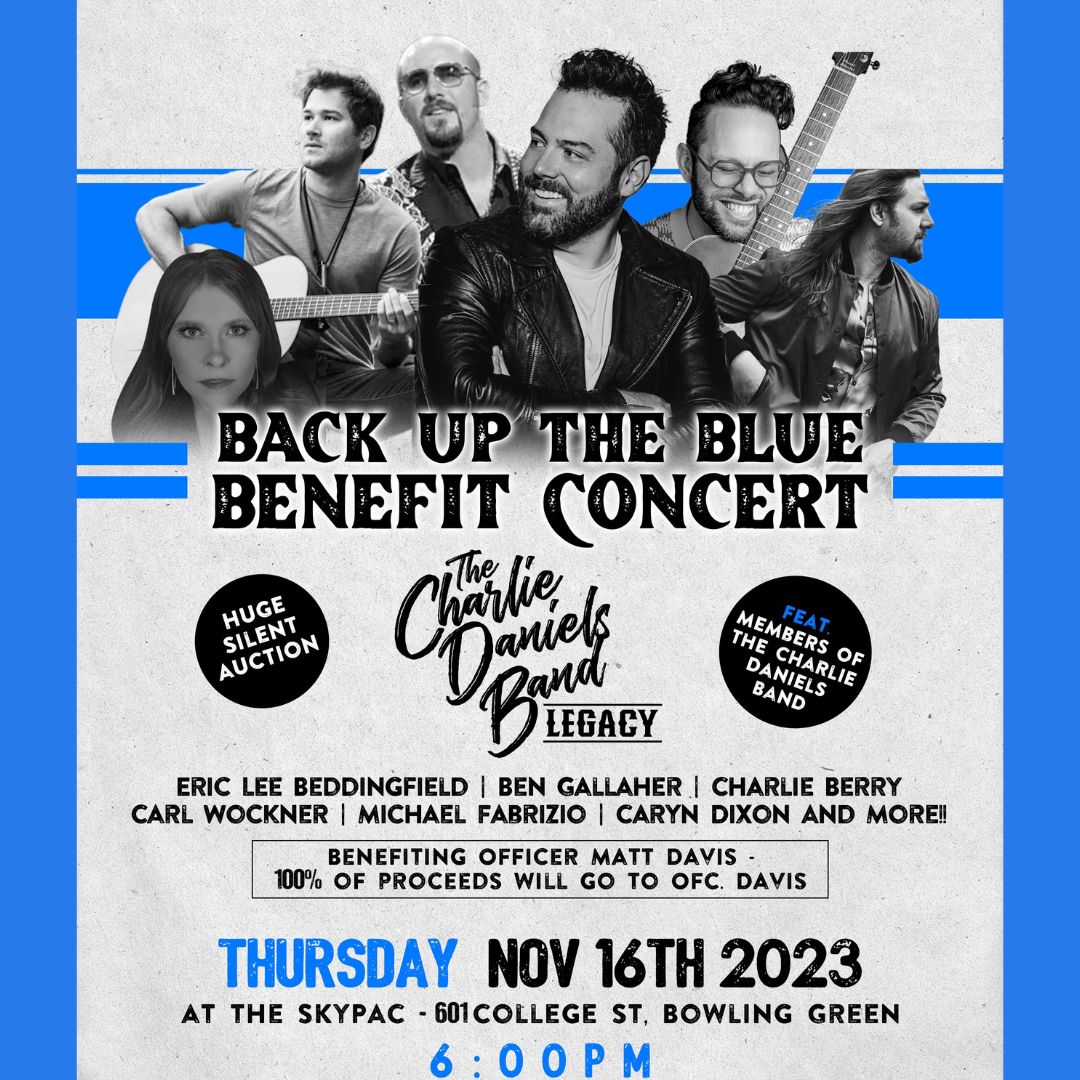 Join us for the "Back Up The Blue Benefit Concert"! A night filled with great music and entertainment, benefiting Bowling Green Police Officer Matt Davis. (100% of proceeds will go to Officer Davis) with acts such as:
-The Charlie Daniels Band Legacy (Featuring members of the Charlie Daniels Band!)
-Eric Lee Beddingfield
-Ben Gallaher
-Charlie Berry
-Carl Wockner
-Michael Fabrizio
-Caryn Dixon
We will also be having a silent auction featuring sports and music memorabilia, vacations, and more! It will be a great night for a great cause. Don't miss it!
Back Up The Blue Benefit Concert- Honoring Officer Matt Davis