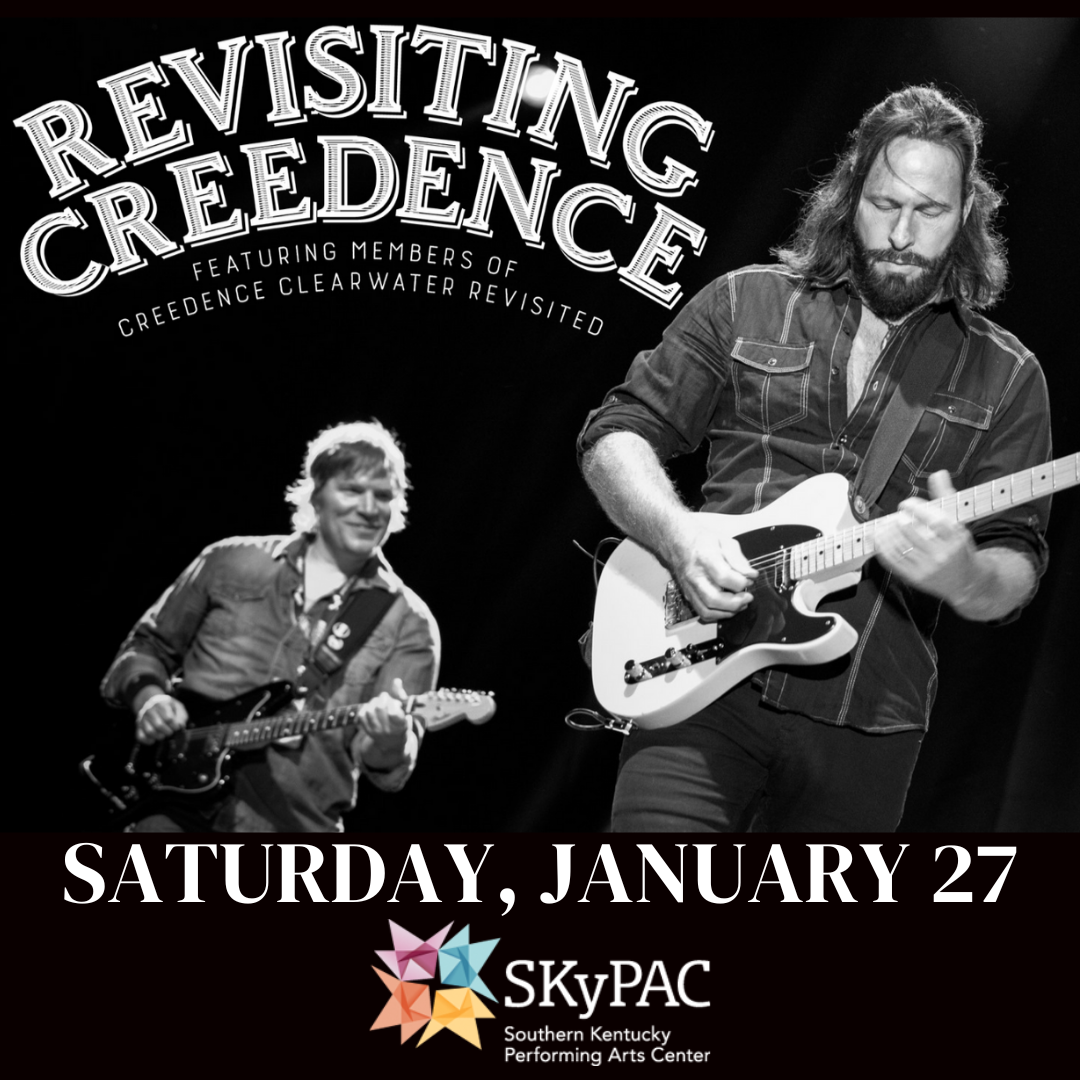 They toured the world with the original Creedence Clearwater Revival members & Rock and Roll Hall of Famers, now they're continuing the CCR legacy live in concert. Revisiting Creedence's front-men Dan McGuinness and Kurt Griffey, lead vocal and lead guitar respectively, performed over the past decade with rock royalty, fronting Creedence Clearwater Revival founding members Stu Cook and Doug "Cosmo" Clifford's touring project, Creedence Clearwater Revisited.
Since first taking the stage together with Creedence Clearwater Revisited in 2011, Dan and Kurt fronted the legendary touring group. They performed nearly 1,000 concerts around the globe — across the United States, Canada, South America, Mexico, and New Zealand — rocking the iconic catalog of CCR, one of America's all-time greatest bands.
Revisiting Creedence nails signature hits "Green River", "Bad Moon Rising", "Down on The Corner", "Born on The Bayou", "Fortunate Son", "Proud Mary" and more.