Sold Out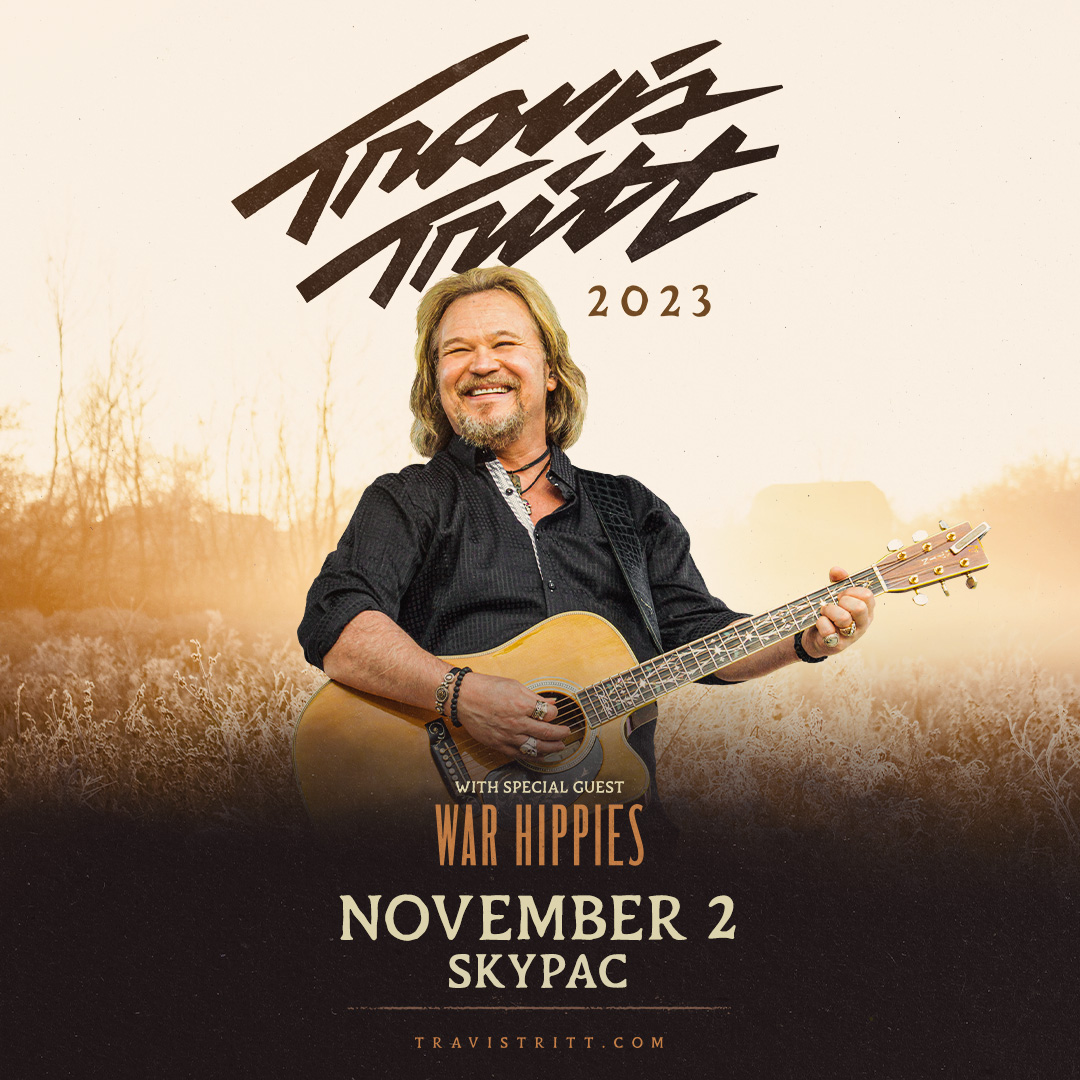 On November 2nd, Travis Tritt and Special Guest, The War Hippies will perform at SKyPAC.
Thirty years after Travis Tritt launched his music career, the Southern rock-influenced artist continues to sell-out shows and stay true and relevant to country music fans across the globe. Continuously performing shows and withholding a heavy appearance schedule, Tritt is proving to be unstoppable.
The highly abbreviated Tritt timeline started when the young Marietta, Georgia native incorporated his lifelong influences of Southern rock, blues and gospel into his country during a honky-tonk apprenticeship that led him to Warner Bros. in 1989.  Over the course of a decade, Travis released seven studio albums and a greatest hits package for the label.  His 1990 debut Country Club and its succession of hits put him in the vanguard of the genre's early '90s boom, dubbing him as one of "The Class of '89," which included country music superstars Garth Brooks, Clint Black and Alan Jackson; all whom dominated the charts in the early '90s. 
"Country Club," "Help Me Hold On," "I'm Gonna Be Somebody," and "Drift Off to Dream" peaked at numbers two and three on the Hot Country Singles & Tracks charts; all which led for Tritt to win Top New Male Artist award from Billboard and the CMA Horizon Award (now known as the Best New Artist Award). Additionally, in 1991, the Recording Industry Association of America (RIAA) marked Tritt's debut album Country Club as certified platinum, then in 1992, the world-famous Grand Ole Opry extended an invitation for Tritt to become a member.
With his conspicuous lack of a cowboy hat and musical assertiveness, he was set apart. The next series of albums, seven of which were certified platinum or higher, scored him more hit singles and led him to amass more than 30 million in career album sales, two Grammys, three CMA Awards and a devoted fan base that has filled venues coast-to-coast.
For more information on Travis Tritt, visit his website TravisTritt.com and follow him on and Facebook and Twitter.