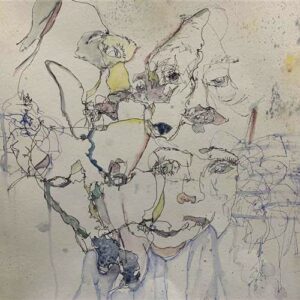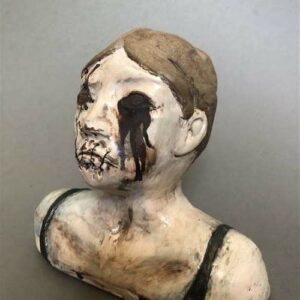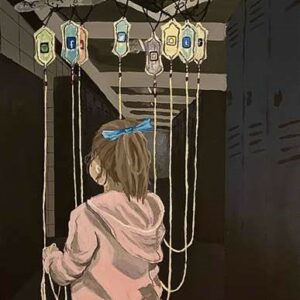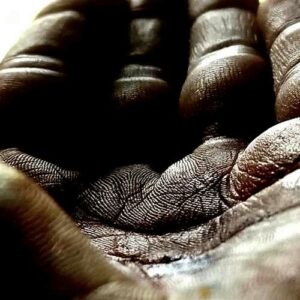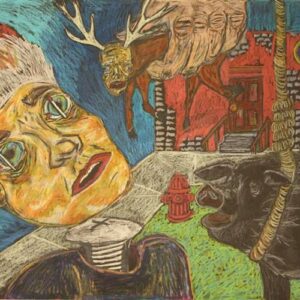 The Scholastic Art & Writing Awards have an impressive legacy dating back to 1923, when Scholastic Founder, Robbie Robinson, started the program as a way to honor the creative achievement of high school students. Some things have changed with the Awards over the years—new categories like Comic Art and Video Game Design—but a few things have not.
First is freedom of expression! The Scholastic Awards places no limitations on content; students are free to pursue any idea or topic in their art and writing. Blind adjudication has also been a core tenet of the awards since day one. Work is evaluated on its own merits, with jurors having no information on the identity of the young artist or writer, and lastly, the three criteria used to select work: Originality; Technical Skill; and the Emergence of a Personal Voice or Vision.
The Scholastic Awards place a high priority on work that challenges boundaries and can communicate new and interesting ideas. A noteworthy roster of artists and writers earned Scholastic Awards as teenagers including: Andy Warhol, Sylvia Plath, Truman Capote, Lena Dunham, Robert Redford, Joyce Carol Oates, and ME—ask any other scholastic alumni to raise hands.
In 2020, the Scholastic Awards received hundreds of thousands of submissions in 29 categories from students in the United States and U.S. Schools abroad. Here in our region, we are proud to report that over 800 works were received this year and over 150 art and writing pieces are featured in the South Central Kentucky regional exhibition.
SKyPAC is South Central Kentucky's regional affiliate representing 23 counties.  Submissions are accepted annually from August-December with a specific December deadline date. Please reference the affiliates page at artandwriting.org.
Congratulations to this year's award recipients:
Gold Key-The very best works submitted to local programs. Gold Key works are automatically considered for national recognition.
Silver Key-Stand-out works submitted to local programs that demonstrate exceptional ability.
Honorable Mention-Accomplished works submitted to local programs showing great skill and potential.
American Visions & Voices Nominees-Five works, from across all categories and grades, are selected from those earning Gold Keys as the "Best-of-Show" for each local program as nominees for American Visions & Voices Medals.
Gold Key Art ( * denotes American Visions -Visual Art Nominees)
Allison Burgi
Natalie Conder
Ella Crowe
Kenlee Decker
Matthew Depp
Emily Dickey *
Liam Finegan
Samuel Garvin *
Danielle Johnson
Erika Lauterjung *
Sherry Patterson
Clayton Roberts
Emma Simpsom
Gabrialle Simpson *
Analise Thornhill
Sarah Walkup *
Kaylee-Jo Wilkerson
Alec Willis
Silver Key Art
Carter Bessette
Audrey Brine
Alyssa Browning
Aliva Burgess
Payton Caldwell
Rhea Camp
Amber Carter
Aiden Casas
Taylor Clarke
Eden Coleman
Natalie Conder
Rose Craig
Karlee Crowdus
Ella Crowe
Kenlee Decker
Matthew Depp
Emily Dickey
Kaitlyn Durall
Avery Duvall
Samuel Garvin
Kamrin  Green
Brianna Hayes
Makynzee Hayse
Logan Jeffers
Annabel Justice
Erin Komp
Gus Lynch
Riley Minton
Aidan Mitchell
Paw Moo
Klemmer Nicodemus
Allison Pham
Emmy Rastoder
Caiden Robinson
Landon Shephard
Gabrialle Simpson
Abi Singer
Gabrielle Stark
Develin Strader
Samantha Tierney
Carolyn Townsley
Aaron Walker
Sarah Walkup
Jiwei Wang
Honorable Mention Art
Claudia Arias
Ayden Barrick
Kholby Bell
Tianna Benson
Emma Bewley
Kaitlyn Boggess
Kelsey Bruce
Rhea Camp
Mykah  Carden
Amiyah Carter
Melina  Carter
Abigail Chinn
Eli Combs
Natalie  Conder
Elizabeth Cox
Rose Craig
Ella Crowe
Sarah Davis
Kenlee Decker
Matthew Depp
Kaitlyn Durall
Avery Duvall
Sophy Fields
Christina Flynn
Samuel Garvin
Lillie Gleichauf
Gunnar Goshorn
Cheyenne Gray
Josie Greathouse
Kamrin Green
Rachel Hargrove
Sydney Harper
Layla Hix
Brett Hoskins
Aison Jennings
Danielle Johnson
Annabel Justice
Alina Lenzo
Abigail Mays
Haylie Morris
Aleah North
Jeffery Phillips
Cassandra Priddy
Hannah Rogers
Keshon Simon
Emma Simpson
Gabrialle Simpson
Kisten Statts
Emily Tichenor
Samantha Tierney
Brianna Wiggers
Mckinley Wright
Gold Key Writing ( * denotes American Voices-Writing Nominees)
Abigail Adams-Smith
Allison Bush *
Christian Butterfield *
Ruthie Kesri
Maya Lebedinsky
Owen Mefford *
Emma Simpson
Arivumani Srivastava *
Silver Key Writing
Audrey Brine
Christian Butterfield
Payton Caldwell
Rhea Camp
Emma Christian
Rose Craig
Karlee Crowdus
Ella Crowe
Amadis Davis
Kaitlyn Durall
Kamrin Green
Ansley Hoagland
Gus Lynch
Aidan Mitchell
Allison Pham
Gabrialle Simpson
Develin Strader
Honorable Mention Writing
Rhea Camp
Rose Craig
Amadis Davis
Kaitlyn Durall
Ansley Hoagland
Owen Mefford
Amy Pan
Kate Woodring
For additional information: Andee Rudloff, Scholastic Art & Writing Coordinator