SKyPAC is proud to announce another illustrious performance coming to the center this fall! 35 Concerts presents: Norah Jones October 24th at 8:00PM. Tickets for this concert will go on sale Wednesday, September 9th at 10:00 AM.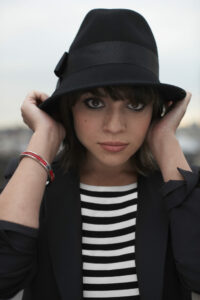 Norah Jones first emerged on the world stage with the February 2002 release ofCome Away With Me. Her self-described "moody little record" that introduced a singular new voice and grew into a global phenomenon. Sweeping the 2003 Grammy Awards and signaling a paradigm shift away from the prevailing synthetic pop music of the time. Since then, Jones has sold over 40 million albums worldwide and become a 9-time Grammy-winner. She has released a series of critically acclaimed  and commercially successful solo albums-Feels Like Home (2004), Not Too Late (2007), The Fall (2009), and Little Broken Hearts (2012)-as well as two albums with her country collective The Little Willies and one with the Brooklyn-based Puss N Boots. The 2010 compilation Featuring Norah Jones showcased her incredible versatility by collecting her collaborations with artists as diverse as Willie Nelson, Outkast, Herbie Hancock, and Foo Fighters. Little Broken Hearts, which was produced by Danger Mouse, presented the fascinating next step in the artistic evolution of one of the music world's most consistently intriguing singer-songwriters. Jones previously collaborated with Danger Mouse on his acclaimed 2011 album ROME, a valentine to classic Italian film score music that also featured Jack White. Fans can expect to hear songs from across Norah's entire catalog on the fall US tour dates!
Headquartered in Fort Worth, Texas, 35 CONCERTS was formed by Marc Engel and Phil Drayer to bring GREAT entertainment experiences to towns and cities throughout North America.
TICKET INFORMATION
Tickets will go on sale to the general public Wednesday, September 9th at 10:00 AM (CST). Pre-sale will begin Friday, August 28th at 10:00 AM (CST). To take part in future SKyPAC pre-sale opportunities contact Deborah Stein at 270-904-5002 to become a SKyPAC member. For additional information visit www.TheSKyPAC.com or call the SKyPAC ticket office at 270-904-1880. Click here for more info: http://bit.ly/1Jjc836