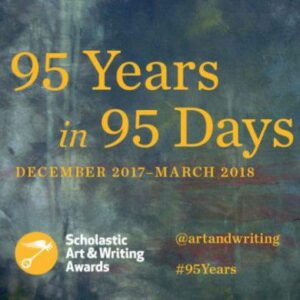 SKyPAC is proud to be the regional affiliate and join in celebrating 95 years of Scholastic Art & Writing Awards.  The student exhibition opens Thursday, February 1 and will run through the end of March.

There will be a reception in the Laura Goad Turner Foundation Lobby on Saturday, March 3rd, 2018, from 12:00-2:00 p.m. We will celebrate the work of students and educators in over thirty counties in the region! The awards will begin promptly at 12:30 p.m.  Please support area youth artists and educators by attending. The reception is FREE and open to the public.
A big Congratulations to the Scholastic Art & Writing Awards South Central Kentucky American Voices award winners (listed below)! The American Voices nominees for writers and American Visions nominees for artists are the highest regional honors presented by the Scholastic Art & Writing Awards. The American Voices & Visions nominees are "Best in Show" awards that most exemplify originality, technical skill, and the emergence of a personal voice or vision.
One artist and writer from the list below will represent our region at nationals in New York, New York.
The Carol Martin Gatton Academy of Mathematics and Science in Kentucky – Nikitha Rajendran with educator Cheryl Kirby-Stokes
Ohio County High School – Kayla Chinn with educator Farrah Belhasen

Muhlenburg County High School West –

Ethan Justice with educator Kimberly White
Bowling Green High School – Cassi Payne with educator Wt Stinson
Greenwood High School – Halle Rudloff with educator Kim Soule
Butler County High School – Haley Penrod with educator Catron Burdette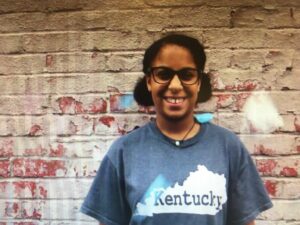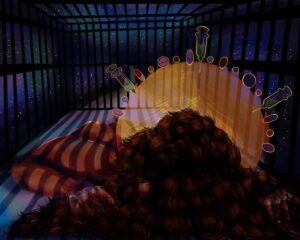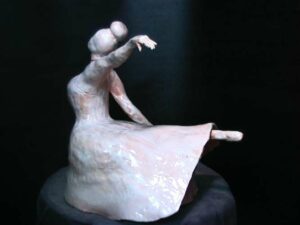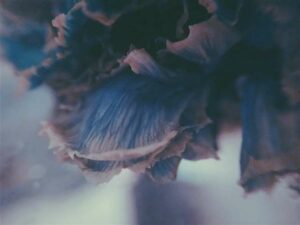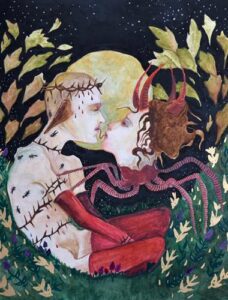 Dheivam (educator Cheryl Kirby-Stokes)

Poetry
By Nikitha Rajendran
5 am alarm
lunch for the kids
shower, make up,
tea for her husband when he wakes,
her own stale bread and left overs tossed together for lunch.
work.
academic team. soccer practice. dinner.
when they grow out of it all,
and into a dorm,
she's a good morning call 5 minutes before
i'm too late for my 8 am.
when im alone on the bathroom floor, doors locked,
tears spilling, chest contracting,
she listens on the phone,
tells me that I can recover, i always do.
she's there, standing by the door when i come home,
arms open,
asking if i've eaten.
she is my luck, my underdog,
my underappreciated-
matha
he doesn't say i love you like she does,
he takes my side when she's on my case with a wooden spoon,
slips me extra sweets when she's not looking.
he embarrasses me when my friends are around-
silly jokes, toothy grins,
i'll never tell him how much i love it.
he is an email at midnight with my latest essay revisions.
when i slip up,
he is an 'enjoy life', don't worry about your grades.
he is a reality slap when i get too comfortable.
he hands me the world, opportunity, and class.
begs me to take it,
shows me the way,
i pray i meet his dreams for me.
to show him what i look like in a real white coat.
he who sacrificed everything for me,
pitha
a stern hello,
becomes a grin-
a laugh,
a hello in the hallway each day.
a friend found in the most unexpected of places.
turns out, he is more interesting than his glasses,
worn jeans and corduroy jackets.
he is costa rican research, yale university,
and a rusted yellow bicycle.
he is tea made from a lab strainer-
"would you like some?"
he is loud cursing and cave expeditions-
weird fungal videos, long powerpoints,
dull voice.
Odd, poorly worded exams perplex
even the brightest of us.
he is a thinning hairline, breath that smells like earl grey
and the answer to every question we concoct-
he whose salary is meager, and his knowledge vast,
guru
doomed lovers,
war torn nations,
death, divorce.
conflict, battle, separation.
a never ending cycle.
there is only one true question we have as a race,
an unanswerable question.
one to which, by the time we learn the answer,
it will be too late.
it is equal parts optimism, however.
the giver of life,
the hope that saves lives,
unites generations, families, communities.
whether there is one, or many
or even none-
as a race- humans cannot survive without one.
a forbidden fruit, an adam and eve.
an allah or mohammed.
a ganesh or krishna.
a siddhartha or buddha.
they all teach right from wrong.
teach good from evil.
so what is the true difference? i ask
we are all children yes,
but of our mother and father.
matha and pitha.
they are answer to our unanswerable question.
they are-
dheivam.
the order of life is such.
in english,
my mother, my father, my teacher, my god.
hindu mythology tells of a mother and father,
a god and goddess,
who asked their two children to round the world.
the first to return will receive a ripe mango.
one took off,
flying through valleys, over seas, above mountans.
the other
simply took 5 steps and rounded his two parents.
matha and pitha,
the givers of life
are my whole world, my god, my saviors.
i eat their ripe mango each day. A roof, a bed,
college, and a lifestyle better than they ever had.
in sanskrit,
matha, pitha, guru, dheivam