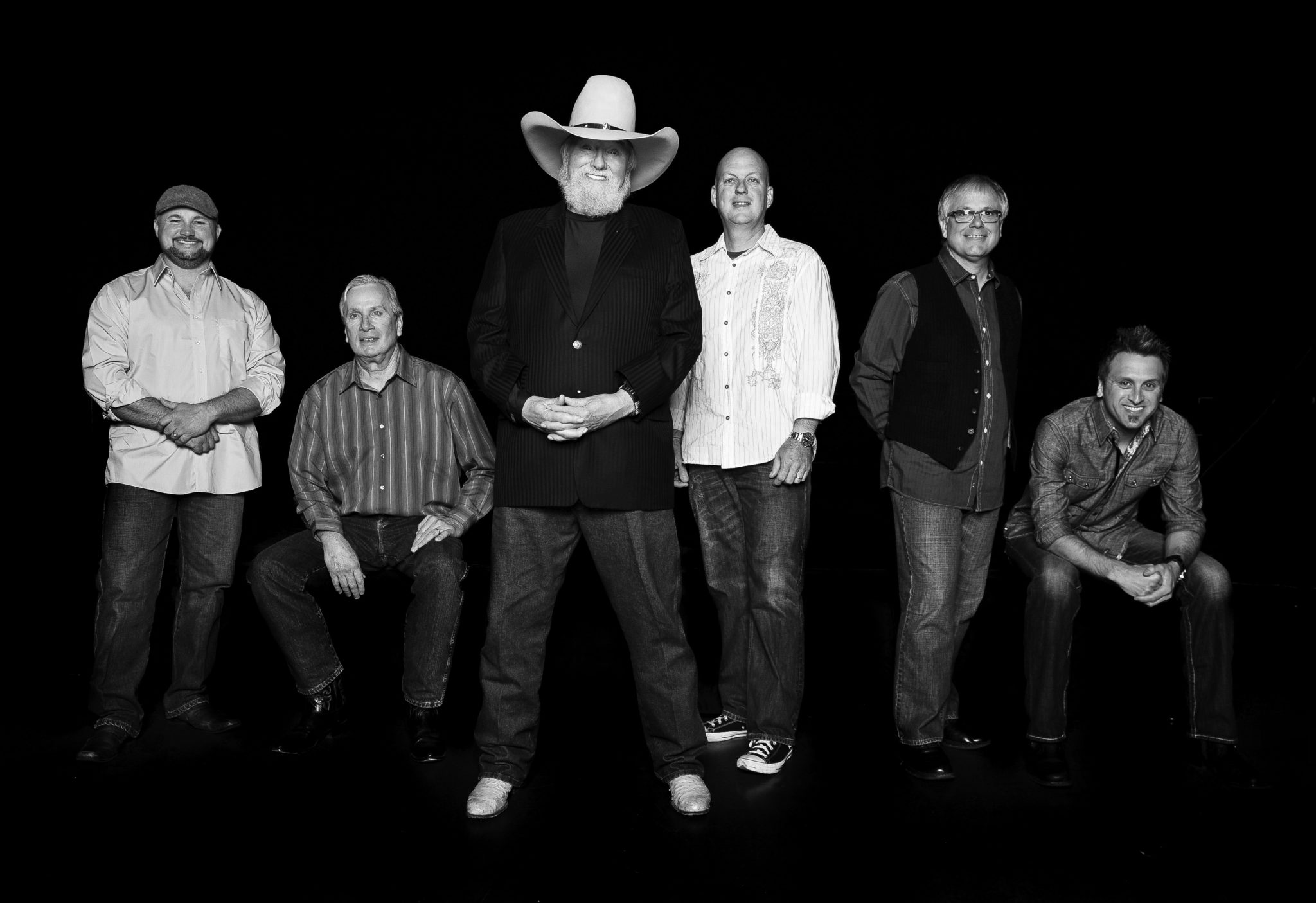 Bowling Green, KY — (August 12, 2015) — From his Dove Award winning gospel albums to his genre-defining Southern rock anthems and his CMA Award-winning country hits, few artists have left a more indelible mark on America's musical landscape then Charlie Daniels. This legendary artist and his band,the Charlie Daniels Band, will perform at SKyPAC Sunday, November 22nd at 7:30 p.m. presented by Overhead Door Company of Bowling Green.
An outspoken patriot, beloved mentor to young artists and still a road warrior at age 78, Charlie has parlayed his passion for music into a multi-platinum career and a platform to support the military, underprivileged children and others in need. Raised among the longleaf pine of North Carolina, Charlie began his career playing bluegrass music with the Misty Mountain Boys.
After moving to Nashville in 1967, he began making a name for himself as a songwriter, session musician and producer. Elvis Presley recorded a tune Charlie co-wrote titled "Its Hurts Me," which was released on the flip side of "Kissin' Cousins." He played on such landmark albums as Boy Dylan's Nashville Skyline and tired his hand at producing on the Youngbloods' Elephant Mountain and Ride the Wind.
TICKET INFORMATION
Tickets will go on sale to the general public Friday, September 11th at 10:00AM. To take part in future SKyPAC pre-sale opportunities contact Deborah Stein at 270-904-5002 to become a SKyPAC member. For additional information visit www.TheSKyPAC.com or call the SKyPAC ticket office at 270-904-1880.