Curtain Call: Ervin G. Houchens
Posted on May 7, 2020
---
As one of South Central Kentucky's most successful figures, Ervin G. Houchens was dedicated to enhancing the quality of life through an investment in others. Despite his success in the grocery store chain business Mr. Houchens never lost his rural Kentucky roots, especially when it came to his generosity to this area.
The Capitol Arts Center was one of many organizations benefited by Mr. Houchens. At the inception of the Bowling Green-Warren County Arts Commission a group of volunteers approached Mr. Houchens for a loan. The Houchens Foundation made a $35,000 interest-free loan to fund the purchase of the Capitol Theatre on Main Street. He later forgave the loan in-full which was characteristic of many loans he made. The Ervin G. Houchens Gallery was named in his honor for this donation. Years after the dream of the Capitol became a reality in the 1990's Mr. Houchens' Foundation made another significant contribution to the Capitol Arts Center Endowment Fund. His gifts continue to have an everlasting effect on people in South Central Kentucky through the ARTS.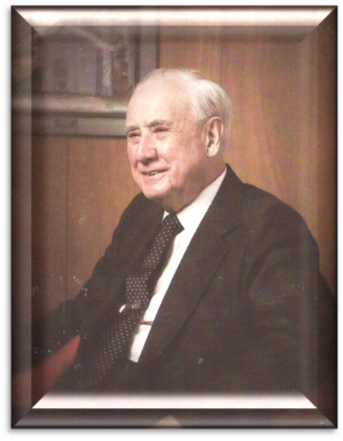 Ensuing generations have followed Mr. Houchens' example. His only daughter Covella Houchens Biggers, the Houchens Foundation Chair has made numerous gifts to SKYPAC since its inception. Both through the foundation and personally, Mrs. Biggers has been a constant supporter of the ARTS in our region in her lifetime. Likewise, Mr. Houchens' only granddaughter, Lynne Biggers Martin, who currently chairs the Houchens Foundation, has been a longtime Capitol Arts Center supporter and donor to SKyPAC causes such as the annual Gingerbread Homes for the Arts Festival. Mr. Houchens' granddaughter-in-law, Erin O. Biggers is also an ARTS donor as well as leading Special Events for SKYPAC since 2011.
We APPLAUD the Houchens Foundation and family for continuing to live the philanthropic legacy of Mr. Houchens. Just as he demonstrated, their generosity has served to enrich our quality of life through the ARTS.