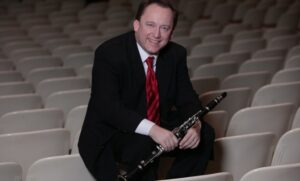 Orchestra Kentucky is proud to announce the appointment of  Scott Watkins as our new Executive Director.
Scott previously served as the Executive Director of the South Arkansas Symphony Orchestra. He started his orchestra management career at the Dallas Symphony and thereafter served in leadership positions at Symphony Arlington, Corpus Christi Symphony, Las Colinas Symphony, and the South Arkansas Symphony.
He has studied music and received degrees from Northern Arizona University, University of Phoenix, and University of North Texas. Watkins has been awarded the Priddy Fellowship in Arts Leadership and was a finalist for the League of American Symphony Orchestra's Fellowship Program.
Scott and his wife, Karen, have five children (two in college), two cats, and a dog.
We hope you will join us in welcoming Scott and  his family to our community.

Orchestra Kentucky
270-846-2426 | 855-232-1452 (toll free)
info@orchestrakentucky.com
www.OrchestraKentucky.com