Bowling Green, KY  — (Friday, June 3, 2016)  — William F. Skaggs has joined the Southern Kentucky Performing Arts Center (SKyPAC) team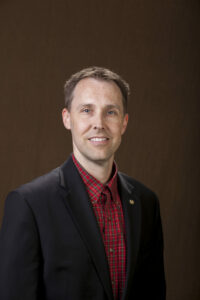 as the Chief Development & Outreach Officer. William brings with him a diverse experience acquired from his professional endeavors in higher education and financial services. He is a graduate of Western Kentucky University, holding a bachelor's degree in Music and an MBA.
"I am excited about the opportunity to work with the SKyPAC Foundation Board and staff, and supporters across southern Kentucky. Together, we will further solidify SKyPAC's significant position as a regional resource in arts education, performance, and exhibition. The performing and visual arts have always been of importance to me, whether performing, learning, or seeking to appreciate another perspective. I desire that same educational and cultural value for my children and their peers. Therefore, I couldn't imagine a more fitting role to undertake each day," said William Skaggs.