To Our Valued Patrons:
I would like to begin by extending our sincere gratitude to our friends at DKI, who kindly offered us use of dehumidifiers recently following some mechanical issues at the Capitol Arts Center. We truly appreciate their willingness to assist us during our time of need, which helped protect our beloved Capitol building.
As we enter the final stretch of July, it hardly seems possible schools will soon be starting. While this is far from a normal "back to school" experience we are working hard to make sure SKyPAC remains a part of the educational tapestry for the students of this region.
Arts education is among the core missions of SKyPAC. With the start of the new school year, we are establishing an education committee dedicated to facilitating enhanced arts experiences to the ten county BRADD region we serve. This committee will help promote collaborations between SKyPAC and school systems/homeschool organizations as we assess our usual school day matinees and artist-in-resident opportunities in light of current conditions and seek to establish virtual experiences for use in either the classroom or at home. By integrating BG OnStage talent along with other staff and local/regional artists, SKyPAC is well positioned to help fill the void of art opportunities that might be potentially lost due to the present pandemic.
Likewise, SKyPAC is excited to announce the creation of a programming committee that will utilize area representatives to provide input on performances and concerts we will be working to bring to either SKyPAC or the Capitol Arts Center. In an effort to offer a diverse lineup of programming that resonates with this region, the programming committee will serve in an advisory capacity to offer suggestions to our programming director when negotiating with acts to perform in our facilities.
The arts have truly suffered as a result of this pandemic and we must make sure it continues to have a place in our schools and in our lives. Now more than ever we must recognize the power of the arts to positively impact our mental health as well as its ability to change lives through arts experiences. Just like countless others in this moment of time, we are seeking to adapt and evolve to create solutions to the challenges presented by COVID-19. We welcome your input on ideas or recommendations for people to serve on either our education or programming committees. SKyPAC is committed to answering the call to keep the arts alive for future generations and can use all the help we can get to accomplish this aim in the midst of the uncertainty all around us.
Best Regards,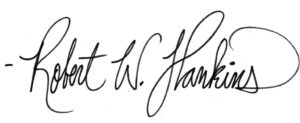 Robert W. Hankins
Vice President & Chief of External Affairs
Southern Kentucky Performing Arts Center