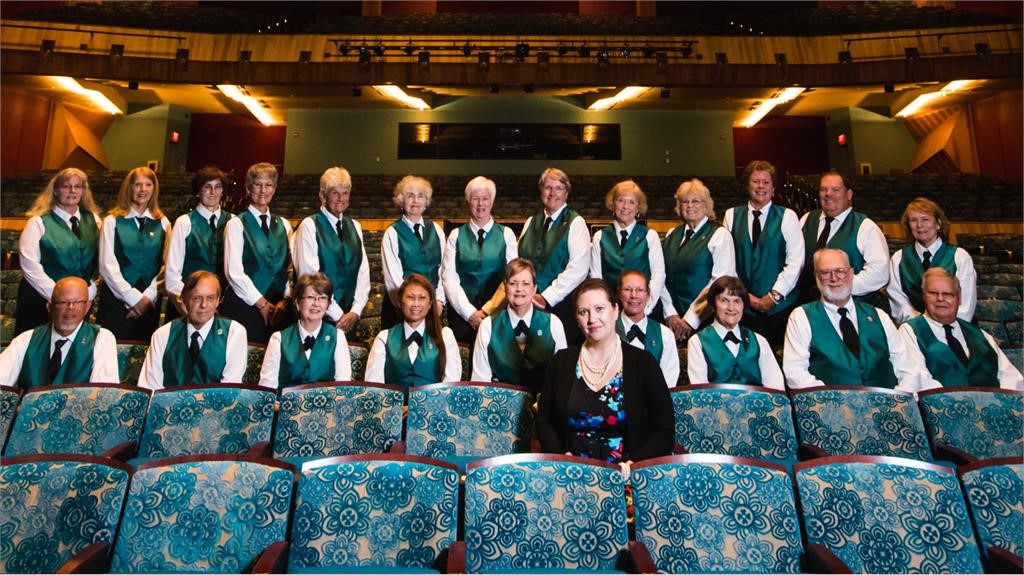 An Update to Our Valued Patrons:
We have now surpassed the one-month mark since the temporary closings of both SKyPAC and the Capitol Arts Center due to the COVID-19 international crisis. This week also signifies another important occurrence as we commemorate National Volunteer Week, part of the month-long celebration in April. As our empty building can attest, the PEOPLE make a venue come to life and at SKyPAC we are fortunate to have some of the best as part of our Ambassadors program! Each ambassador is committed to making sure our patrons have a great experience while visiting both SKyPAC and the Capitol Arts Center.
The SKyPAC Ambassadors is a volunteer program that supports our mission, vision, and values. They have a passion for the arts and an enthusiasm for providing exemplary customer service. Ambassadors contribute a personal service to their community, their region, and the arts. The hallmark of SKyPAC Ambassadors is their dedication to ensuring every patron has a positive and memorable entertainment experience.
In the midst of this pandemic, we want to thank our faithful Ambassadors for the amazing job they do and all they bring to SKyPAC. While they may not be able to serve in person right now, we certainly want to recognize the awesome job they do in serving as ushers, greeting our patrons at performances at SKyPAC and the Capitol Arts Center. From Broadway Shows, to concerts to School Day Matinees, the annual Gingerbread Homes for the Arts Festival, and MUCH more, their time and efforts do not go unnoticed. They each have our heartfelt thanks for the tremendous job they do and we certainly miss interacting with them during this time.
Not only are we looking forward to once again providing you with exciting performances and educational opportunities but we are also eager to have our SKyPAC Ambassadors right there with us to help greet each of you when returning to the building. Should this extended time of being at home have you pondering opportunities to engage socially with fellow community members or a part of events such as concerts, Broadway shows, etc., we invite you to please consider becoming an Ambassador. Once performances and other special events resume, we are always looking to expand and would love to have you as a part of this important volunteer organization. For more information on becoming an Ambassador, please visit: https://secure.rotundasoftware.com/p/enrollment/SKyPAC_Volunteer.
SKyPAC looks forward to keeping in touch with you and sharing new opportunities to engage with the arts even while our buildings are closed. Stay tuned for one such opportunity to be announced early next week; we think it will be something you will really enjoy! Likewise, the South Arts Film Series which has had online weekly screenings this month will have the final April film, Who Will Write Our History Monday, April 27 at 6:30 PM CT. Register in advance at https://ringcentral.zoom.us/webinar/register/WN_9xLHYIZ7QbaMRO4Pj26mDw to be able to view the film followed by a conversation with filmmaker Roberta Grossman.
Even in these challenging times, we certainly have much to be thankful for. All of us at SKyPAC hope you will join us in celebrating our Ambassadors during National Volunteer Week and Month. While we specifically honor them this week, we are grateful for them every day of the year!
Thank you and please stay safe.
Thomas J. Carto
President & CEO
Southern Kentucky Performing Arts Center Foundation