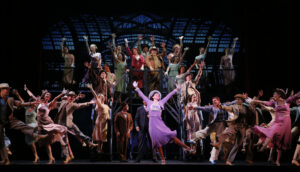 SKyPAC looks forward to celebrating their five year anniversary with the upcoming 2016-2017 performance season. The lineup for the 5th season includes traditional favorites like FAME the Musical, 42nd Street, with the return of Mannheim Steamroller Christmas By Chip Davis and MAMMA MIA! SKyPAC's 5th anniversary season brings a wide variety of productions the entire family will enjoy with Cirque Dreams Holidaze, a new cirque show, Broadway musical, and a family Christmas spectacular all in one; Christmas Wonderland: The Holiday Show, a dance extravaganza; to the exciting ultimate playdate 65 million years in the making Erth's Dinosaur Zoo LIVE.

Executive Director Jan Allan Zarr stated – "We are elated to bring to south central Kentucky the best of Broadway tours and the most unique entertainment for all ages to appreciate the performing arts as we celebrate our fifth anniversary in the region – The Best has yet to come!"
SKyPAC's 2016-2017 season includes a total of eleven  (11) performances; eight  (8) Director's series performances and four (4) Broadway series performances. Subscribers will have the opportunity to add in advance any or all of the additional three (3) add-on performances.
Check out our 2016-2017 Season performances! We're currently working on our season subscription mailing, if you would like to be added to the mailing list email us your address today! Download the season brochure.
Broadway
The Broadway Series includes these four performances.
FAME The Musical  – Friday, November 11, 2016
42nd Street – Sunday, January 29, 2017
Pippin – Tuesday, April 11, 2017
Mamma Mia!  – Tuesday, May 9, 2017

Christmas Wonderland: The Holiday Show
Director's Series

The Director's Series includes the four Broadway performances PLUS these four additional productions.
The Summit: Manhattan Transfer Meets Take 6  – Thursday, October 20, 2016
Travis Tritt – Thursday, November 3, 2016
Christmas Wonderland: The Holiday Show  – Saturday, December 10, 2016
Burlesque to Broadway – Friday, March 3, 2017
Add-On Performances
Subscribers receive priority benefits! These ADD-ON performances will be available for purchase before the general public. Priority on-sale dates will be announced at a later date with email notifications. Stay up-to-date with all events happening at SKyPAC, click here to update your account now!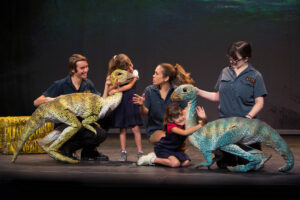 Cirque Dreams Holidaze  – Saturday, November 26, 2016
Mannheim  Steamroller Christmas By Chip Davis – Thursday, December 8, 2016
Erth's Dinosuar Zoo – Friday, January 27, 2017