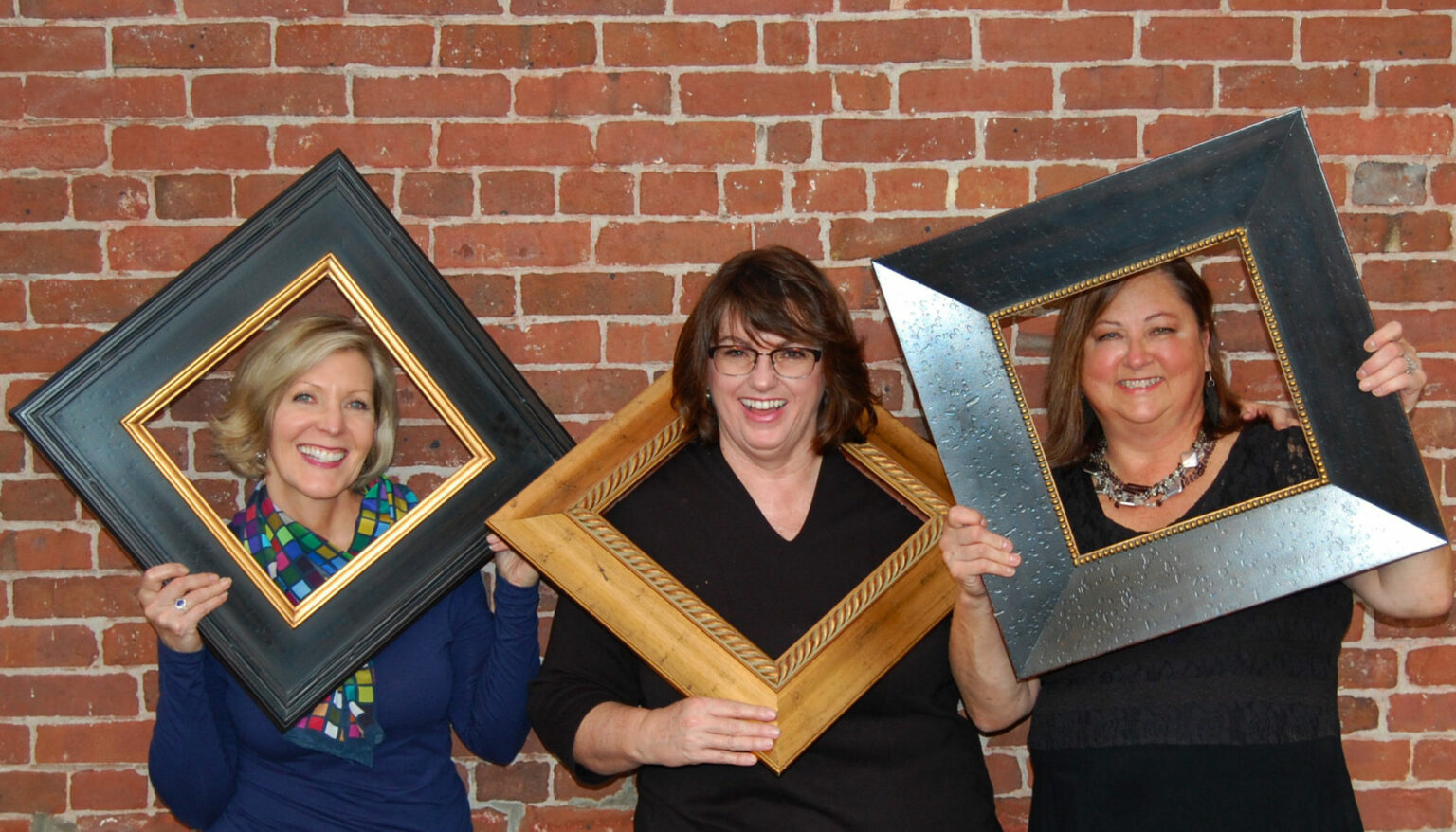 Hip to be Square an exhibition featuring local artists Rhonda Hartis Smith, Faye Christian Phillips, and Angela B. Kuprion will open on Friday, December 2, 2016 with an opening reception from 6:00 PM – 8:30 PM in conjunction with the Bowling Green Gallery Hop. The Exhibition will run through January, 27, 2017.
FAYE CHRISTIAN PHILLIPS
"I began my painting journey over 20 years ago. Whether painting a still-life, landscape or the figure, my focus continues to be in capturing the elusive nature of light and color. Remaining curious and open to exploration is my goal; and sharing those new discoveries in paint is my lifelong joy and inspiration.
A lover of paint and color, travel and adventure, words and ideas – I am inspired by nature and wonder, grace and light, and the extraordinary beauty found in everyday moments."
ANGELA B. KUPRION
My memories of Kentucky are a rich and diverse collection, starting with trips home from Illinois to Kentucky to visit my grandparents.   We were not in Kentucky until we hit the gravel road that led to their home.  I would pop up from the backseat shouting we are in Kentucky now!
Lucky for me my parents moved "back home" when I was still in grade school.  As you look at my paintings, I have tried to share the people in my life and some of the things that I love… which makes Kentucky a very hip place to live. 
RHONDA HARTIS SMITH
Rhonda Hartis Smith is an artist who moved to Bowling Green as a child.  Although she received a Bachelors Degree in Business at WKU, a few art classes were squeezed in but seriously started studying art about 15 years ago with several nationally known artists.
Rhonda has retired from the Corporate world and now has the opportunity to devote more time and energy to her art.
Oils are her favorite medium and she does not limit herself to any one subject.  She is ready to take on any challenge whether it's portraiture, still life, floral or landscapes.  It's all fun!  Please visit her website at www.rhondahartissmith.com