To Our Valued Patrons:
Happy Friday to each of you, I hope everyone has had a pleasant and productive week. Things have certainly been moving forward around SKyPAC and the Capitol Arts Center as we continue to navigate the challenging realities of our industry during this historic time.
Some people have expressed their weariness with the delay in being able to reschedule performances, which has also resulted in setbacks in being able to offer refunds. Please know we are committed to addressing your concerns and our box office is here to make ticket adjustments within our policies for you. We are working with a limited staff as SKyPAC is closed to the public through the end of October. The tour managers and event producers for some shows have yet to confirm new dates for us to be able to release. This is an unfortunate but somewhat understandable circumstance given the vast majority of the Arts industry is shut down nationally.
That said, we are excited to announce the rescheduling of two shows today to take place in November. Anyone with tickets for Old Crow Medicine Show or Zach Williams should receive an email sharing the new date for these two popular performances. Per SKyPAC's Ticket Policy regarding COVID-19 affected performances, ticket holder's tickets will automatically transfer to the updated date. Ticket holders who decline to opt for the rescheduled date will have the option to turn in their tickets for a tax deductible donation, gift card for a future show, or a refund of the ticket face value that will be provided within 60 days.
Working closely with our board of directors and faithful community stakeholders during this unimaginable time, we look forward to sharing with you some new actions to enhance community involvement and transparency in the coming weeks. We hope you will lend your support, as you are able, either in charitable gifts to help sustain us during our temporary closure or in showing grace as we seek to overcome shortfalls of the past.
The challenges are great at this time, but so too is our dedication to the vitality of the Arts in this region. With your help, we WILL get back on the stages at SKyPAC and the Capitol Arts Center. Stay tuned; our best act is still to come and we hope you will be there to enjoy it with us!
Warm Regards,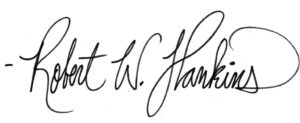 Vice President & Chief of External Affairs
Southern Kentucky Performing Arts Center