Transforming the Limits: Works by Emma Simpson
August 14- September 26, 2020
SKyPAC Main Gallery
Tours by appointment only
Gallery Curator Andee Rudloff
615-438-6852
Closing Reception Saturday, September 26, 2020 from 6:30-8:00 PM
RSVP Required: Scholastic@TheSKyPAC.com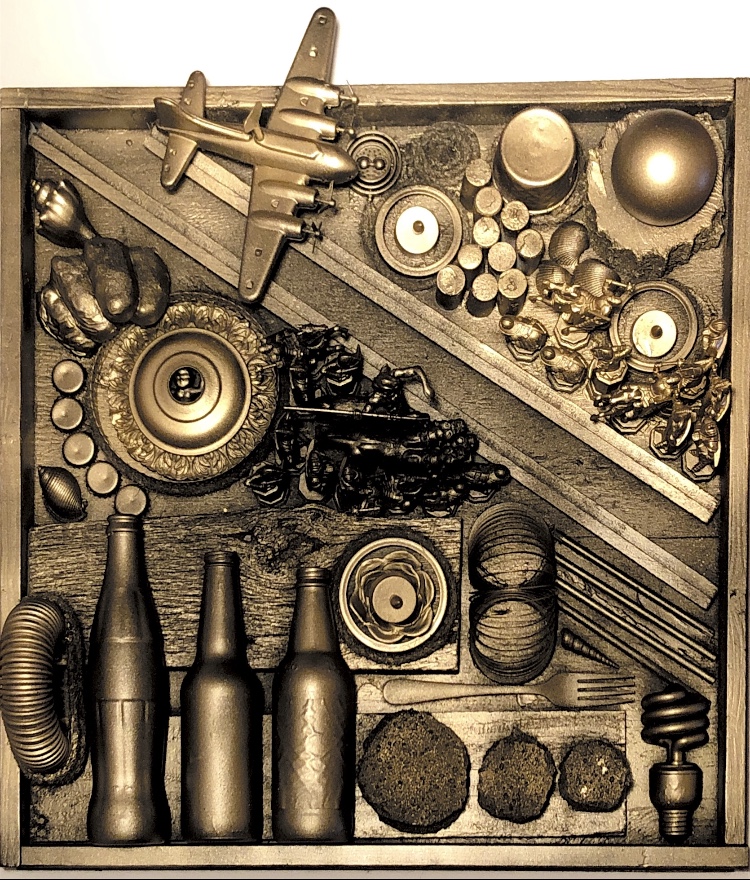 Artist Statement
When I create, it feels like home. When I create, I feel more like myself than at any other time – I lose myself in my art. When I create, I feel vibrant, and breathing, and alive, and human.
I want my art to rhyme. I want my body of work to contain motifs, to echo, to harmonize with itself. My art reflects the overwhelming beauty I find in people and in the natural world. It's an embrace of human experiences and perspective, both personal and universal. It's a reflection of who I am – my passion for sci-fi fantasy, for music and film, for the wilderness, for environmental advocacy, for fantasy and whimsy … These elements are a part of me – a part of my human experience – and are therefore a part of my art.
I use a wide variety of mediums and forms. In 2-D work, I primarily create portraits and figurative pieces using graphite, acrylic paint, or oil paint. I seek to convey human emotion and expression using rich tones, heavy linework, and deep values. In 3-D work, I primarily use clay to create beasts and fey folk and other assorted creatures that represent some element of human psyche or the relationship between man and nature.
Throughout all of my work, I love to use repetition and recurring motifs. Much of my work is inspired by the Robert Frost poem "Nothing Gold Can Stay," as well as artists such as Tony Diterlizzi, work from Jim Henson's The Labyrinth and The Dark Crystal, and work by Guillermo Del Toro. I'm particularly drawn to dichotomies and balance – sun and moon, light and darkness, good and evil, beauty and ugliness. Fungi and moss appear pretty frequently. I often use gold coloration to tie pieces together. I want my work to feel natural – earthy and grounded – but also elevated and other-worldly.
I hope, in some way or another, my work inspires emotion. I'm a firm believer that art which evokes emotion is the path to empathy. If my art makes one person see the world from a slightly different perspective, even for just an instant, I will have succeeded.
GSA's Influence
My time at GSA had a huge influence on my art. Before attending the program, I was deeply trapped in a state of artist's block. I'd had an extremely unproductive and unsatisfying year in terms of creating work I was personally proud of. I didn't know where I wanted to go with my art. I lacked the motivation to create.
GSA changed all of this. The program forced me to create; it pushed me to test my limits. Through GSA, I was able to explore a variety of new mediums I would never have thought about otherwise. I was able to discover my own artistic voice. I learned what I wanted to say with my art and how I wanted to say it. I learned what was appealing to me artistically. I learned to transform my own environment into a workspace. I was able to begin the process of building a cohesive portfolio. I was able to forge a new artist's statement based off of the work I created during the program and the work I hope to create in the future.
Most importantly, I learned how much art really means to me. Since the end of the program, my itch to make art hasn't lessened. Even after three weeks of constant, intensive art-making, I've only found myself more inspired to create.
I've thrived during my time at GSA. Everything I accomplished over the course of the program has only inspired me to create more. I realize now how important art is to me. Artistic expression is a part of who I am, and I wouldn't have it any other way.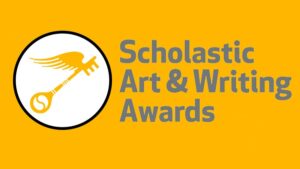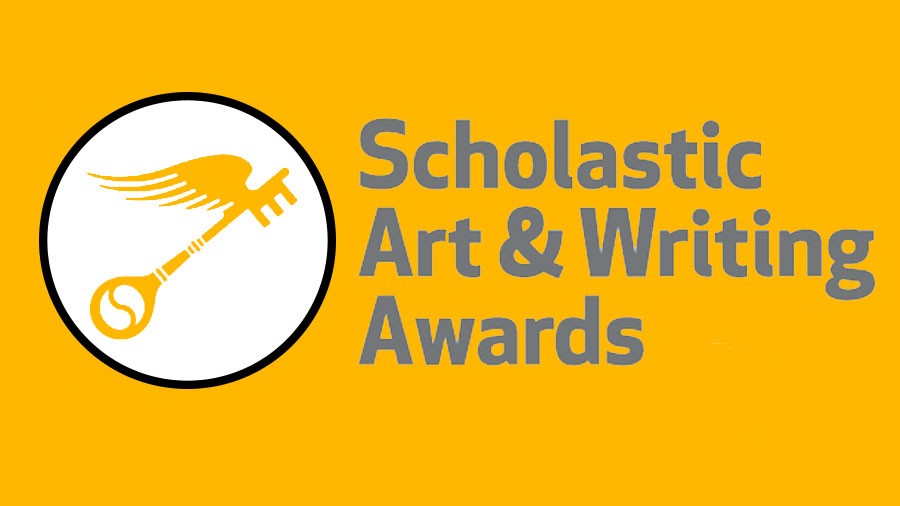 Scholastic Art National Gold Medal
When I received this honor, it really was eye-opening for me. To be recognized on a national level is such an incredible and frankly mind-boggling experience. It boosted my confidence in my work significantly and helped me realize that I have the power to move people with my art – that I have the power to create work that resonates with others.
"Hatred Is A Learned Behavior" was my first real attempt at social commentary, and while there is some nuance in the work, subtlety was not the main objective when creating the piece. Rather, my goal was to clearly convey a message using primarily visual language.
For me, receiving this honor demonstrated that social commentary can be extremely effective in connecting people to your work. When people can clearly understand the message a work is sending, and that message resonates within a larger social context, people take notice. My hope is that, going into the future, I can continue with this type of dialogue between artist and viewer.
This award has significantly shaped my artistic goals moving forward. With practice, I hope to create more nuanced messages and combine it with the pronounced elements of my other works (personal motifs, natural imagery, human experiences and perspectives, etc.). I hope to meld my personal style with my commentary, resulting in messages that are clearly identifiable to the viewer, but contain my own unique perspective.
"Hatred Is A Learned Behavior" is the beginning of an artistic journey – one that will, with luck, foster increasingly subtle, original, impactful work.
Follow Emma on Instagram: @_emmasimpson_
Support by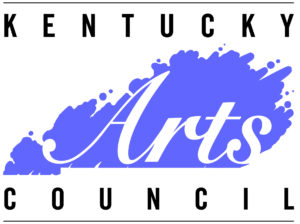 Sponsored by