VSA Kentucky Registry Artist: Michael Glenn Dixon
February 6th, 2017 through March 24th, 2017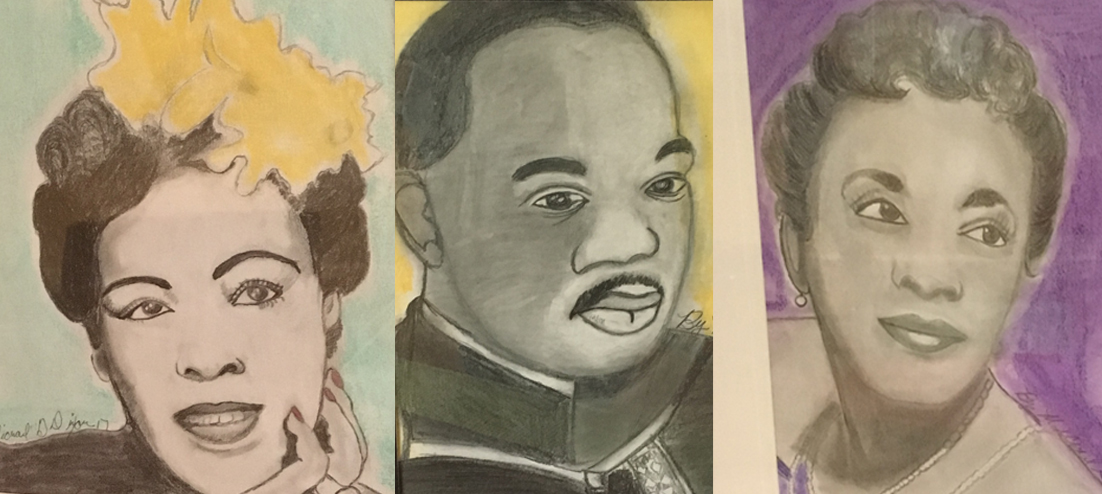 Michael Dixon was born June 22, 1962 in Los Angeles, California.  Dixon's works are typically pencil portraits of significant African American historical figures, African American entertainers, and various family and friends that are important to him.  Dixon uses pastels in some works to add more emotion or strength to a portrait.
Dixon remembers Wes Hall,  his Art teacher at Compton Senior High School, encouraging him to keep drawing, and Michael's first portrait was of Kareem Abdul Jabar.  Dixon draws prolifically, adding to his growing body of work.  Michael can often be found at the library, searching for new subjects that speak to him.
Michael is inspired by his teachers, friends, and sponsors who keep him energized and support his art with fresh supplies, art lessons, framing, and exhibitions.  Michael was awarded the VSA Kentucky Ron Billings Emerging Artist Award for Artists with disabilities in 2015.
In his own words,  Dixon shares: ". . . I like to show happiness in the smiles of the people I draw.  Worries and disappointment can also be expressed.  One of my goals is to exhibit and sell my artwork.  I would like to see my art hanging in schools, offices, and galleries."