This week we'd simply like to say Thank You for being a valued patron of SKyPAC. We have truly missed seeing each of you during the temporary closures of both the Capitol Arts Center and SKyPAC these past few months and look forward to sharing the arts together again as soon as we are able.
We were delighted to highlight our resident company Orchestra Kentucky earlier this week as part of our "Essential Partners" email series and congratulate Music Director Jeffrey Reed and the entire Orchestra Kentucky ensemble on their recent 20th anniversary. They will be celebrating this milestone during an outdoor concert at the National Corvette Museum Amphitheater on Friday, August 28, 2020. For more information on Orchestra Kentucky, please visit: https://orchestrakentucky.com
Stay tuned next week as we will be making additional announcements regarding shows scheduling. As always, if you have questions regarding tickets, please contact our ticket office at 270.904.1880. Please note that with our building closure our ticket office is unable to maintain our regular office hours but if you leave a message, we will call you back. These calls might show up as a blocked number so please make sure your phone settings allow for you to receive these call backs. Additionally, you can email info@theskypac.com for answers related to your ticket inquiries or view our ticket policy regarding COVID-19 affected performances at https://www.theskypac.com/skypacs-updated-ticket-policy-regarding-covid-19-affected-performances/
In times of challenge you learn to appreciate things more and we are sure you will join us in never again taking for granted:
crowded concerts,
• long lines during intermissions,
• special nights out with friends and family creating lasting arts memories,
• our beloved volunteer ambassadors leading patrons to their seats,
• the sound of children in our halls for Tippi Toes dance classes,
• buses filling our parking lot for school day matinees,
• dress rehearsals for popular performances such as Kappa Delta Shenanigans and Orchestra Kentucky concerts,
• creating props for BG OnStage at SKyPAC productions,
• packed tables of children crafting gingerbread houses,
• being able to share in special occasions such as baby showers and weddings through our rentals
• . .. and so many other experiences being a part of the arts in this region provides.
This pandemic has had profound consequences for so many, especially for all of us in the performing arts industry, but it has certainly made clear that our patrons are what makes everything possible. We have truly appreciated those who have been able to offer their support even in the midst of their own challenges these past few months and as much as we hope each of you are looking forward to returning back to our facilities, we assure you our excitement is unrivaled in seeing the curtains open again at SKyPAC and the Capitol Arts Center!
On behalf of our entire staff, we offer a sincere thank you for being a part of our vision of sharing life's extraordinary experiences through the arts. As these past few months have taught us the hard way, may we never take these opportunities for granted.
Best Regards,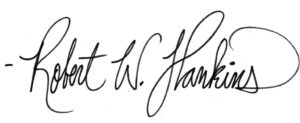 Robert W. Hankins
Vice President & Chief of External Affairs
Southern Kentucky Performing Arts Center