SKyPAC is proud to present a series honoring our area arts heritage. Each week we're highlighting different trailblazers and turning points that have ushered us to the modern day arts opportunities this region now enjoys. We hope you will join us in saying "Bravo!" for the countless lives touched through the arts as a result of the vision and dedication of those documented in the paragraphs that follow.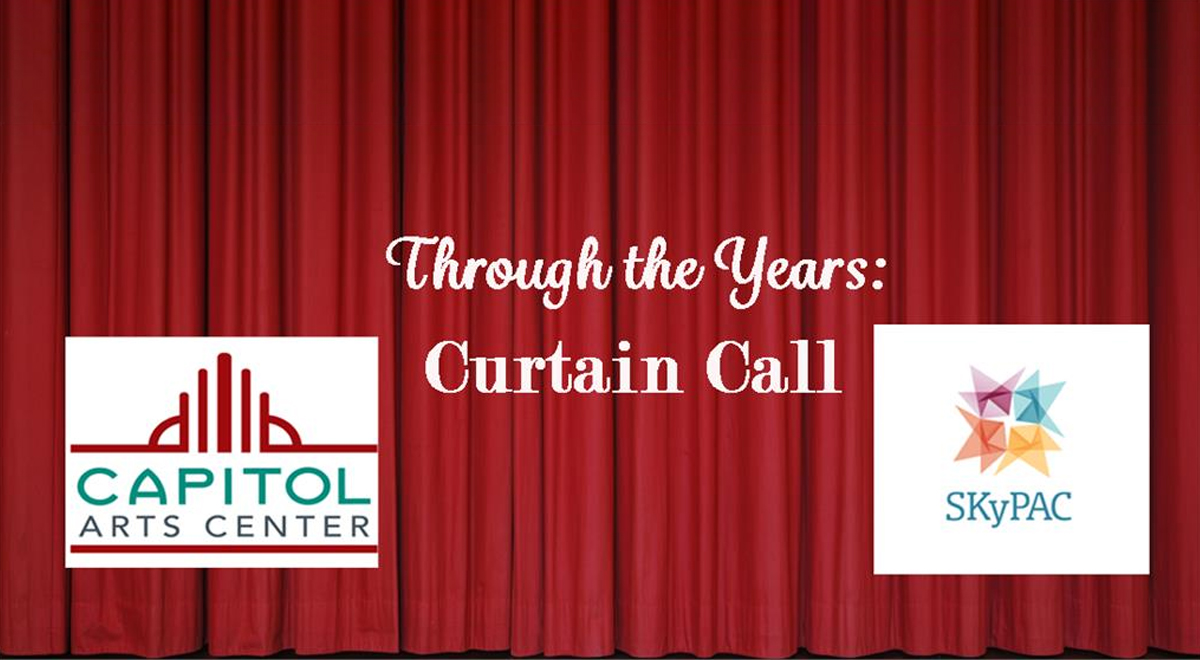 Who remembers this blast from the past? Better yet, who still has a copy?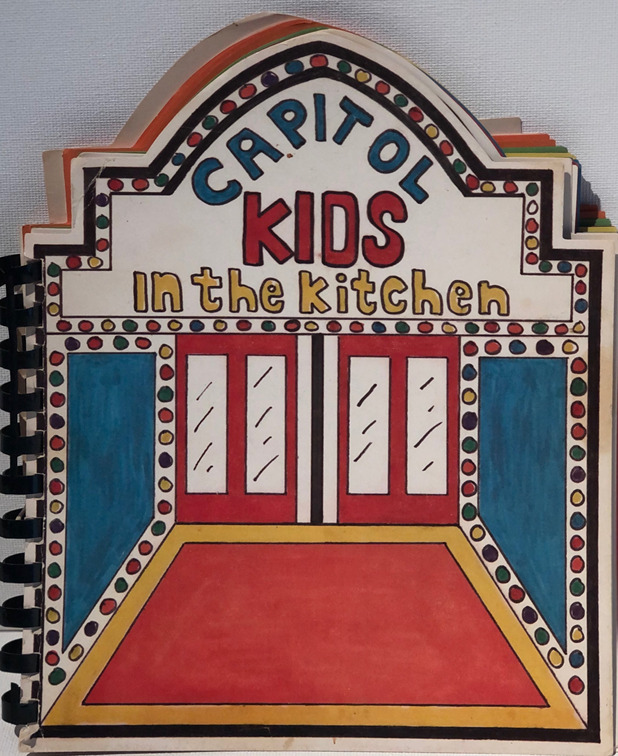 The Capitol Kids in the Kitchen cookbook was published in 1979 as a fundraiser for the renovation fund for the Capitol Arts Center. At that time the building was still three years away from opening. The cookbook featured recipes from the kids perspective and included unique creations as well as traditional family favorites.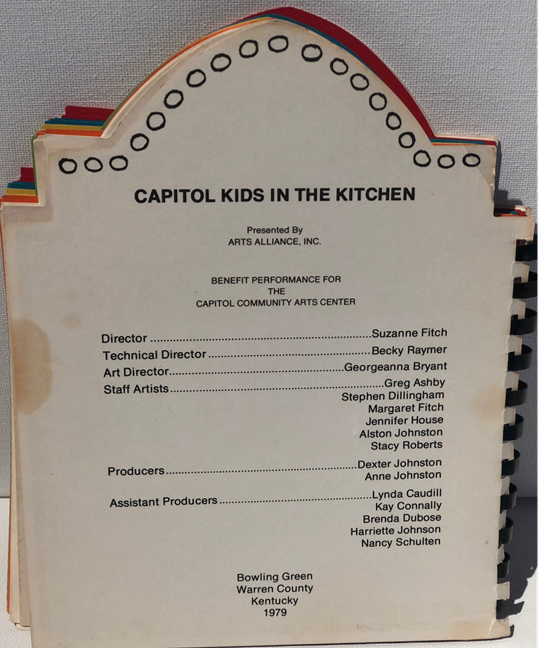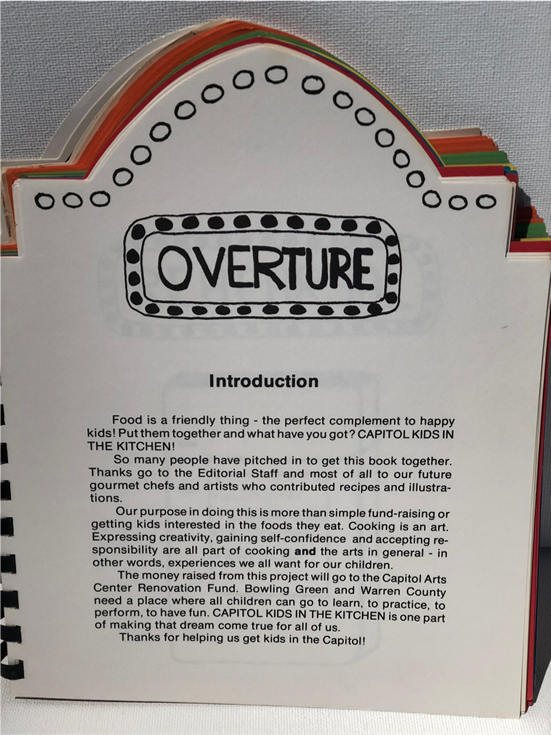 In speaking about the cookbook, Anne Roosevelt called it "a very clever project," noting that it brought multiple generations together. Indeed, few things connect generations like a cookbook and the uniqueness of this version written from the kids perspective means that even today, 40 years later, many of the recipes compiled within the cookbook are still being utilized by those who submitted the recipe (or had it submitted on their behalf) over four decades ago. We invite anyone who themselves had a recipe or a family member who had one included in the cookbook to please consider sending us a picture or video of you preparing "your" recipe. We will gladly share these images and videos as we are able. Feel free to include your own children or other relatives in the photos or video, extending additional generations into this time-honored tradition.
In honor of the upcoming Independence Day holiday this weekend, we selected an All-American classic Apple Pie recipe from the cookbook to share. This entry, "Granny's Apple Pie," is attributed to siblings Shelly and Scott Safford.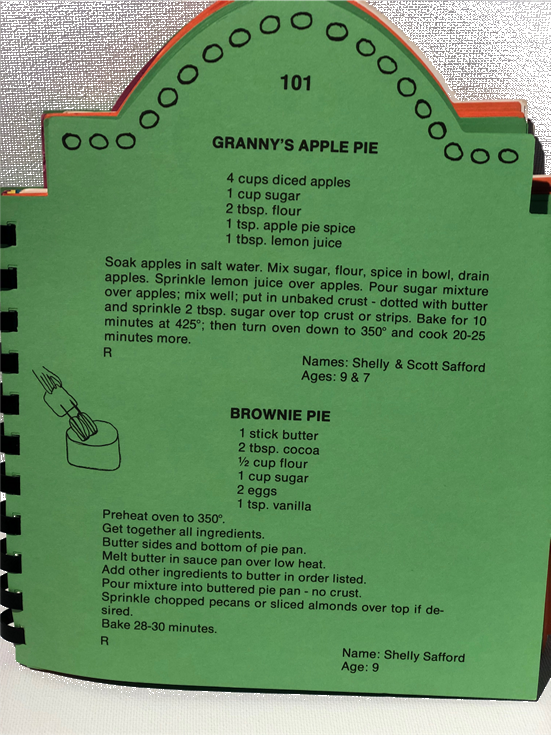 Finally, while you are breaking out the apron and measuring cups, we are pleased to announce plans for a re-publication of this Capitol Kids in the Kitchen Cookbook as a fundraiser for SKyPAC and the Capitol Arts Center. Please stay tuned for how you can submit recipes or purchase a copy of the new edition once it is available. We appreciate your interest and welcome your submissions as we look forward to re-releasing this culinary classic for future generations to share in as well!
WE WELCOME YOUR INPUT: This series is a work in progress based on your feedback and remembrances. If you were involved in area arts efforts and have photos, programs, or other information related to the Capitol Arts Center or SKyPAC, please contact Rob Hankins at 270.904.5004 or email rhankins@theskypac.com.