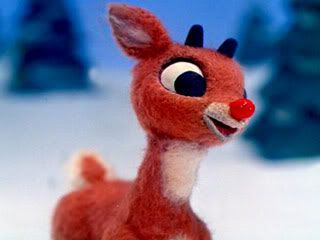 This year, "Rudolph," the bashful reindeer whose shiny red nose made him the target of merciless taunting by the other reindeer in Christmasville, truly goes "down in history." It has been 50 years since the much-loved holiday special first aired on television. And during those five decades, we have sympathized with Rudolph's sad plight and cheered his ultimate victory as Santa chose him to lead the sleigh team on a particularly snowy Christmas Eve.
 "My family would gather in front of the television, wearing our comfy Christmas pajamas and enjoying egg nog and popcorn. The kids were so excited knowing that after they went to sleep, Santa would come and leave toys all around the tree." –Erin Biggers, SKyPAC Marketing Associate
"Reginald" the Reindeer?
But do you know that Rudolph's history actually dates back to 1939 and involves Chicago-based retailer Montgomery Ward? After many years of buying and giving away thousands of children's Christmas books, the retailer decided that creating its own book would save money. Ward's copywriter Robert L. May was assigned the task.
May considered a number of names for the ill-treated reindeer, including Rollo and Reginald, before settling on Rudolph. (Can you imagine singing "Reginald the red nose reindeer?")
In its first year of publication, 2.5 million copies of Rudolph's story were distributed by Montgomery Ward.
In 1948, May's brother-in-law, Johnny Marks, also a Ward's employee, set the poem to music. The song was turned down by Bing Crosby and Dinah Shore before eventually being recorded by Gene Autry. The song was released in 1949. It skyrocketed to No. 1 on the Billboard pop singles chart and went on to become the seasonal standard it is today. In fact, with the exception of "White Christmas," Rudolph has sold more records than any other Christmas song.
"My daughter, who is 2 ½ years old, loves the songs and sings along. And she knows all of the reindeer's names." Janelle Johnson, Campaign Manager at SKyPAC 
Rudolph's Television Debut
In 1964, "Rudolph" was filmed in Japan in a new format called "stop-motion." The sound was recorded in Toronto, Canada. In the process, the story was altered from the original version.  When it premiered on NBC, it included Hermey, an outcast elf like Rudolph, Yukon Cornelius, a prospector searching for wealth, Clarice, Rudolph's love interest, and Bumble, the Abominable Snowman.
"I was afraid of the monster! I always watched that part with my eyes closed." –Deborah Stein, SKyPAC Development Associate
The second film version also included "misfit toys" being dropped to the homes of children who found and loved them. This change was urged by viewers who wanted a happy ending for each toy.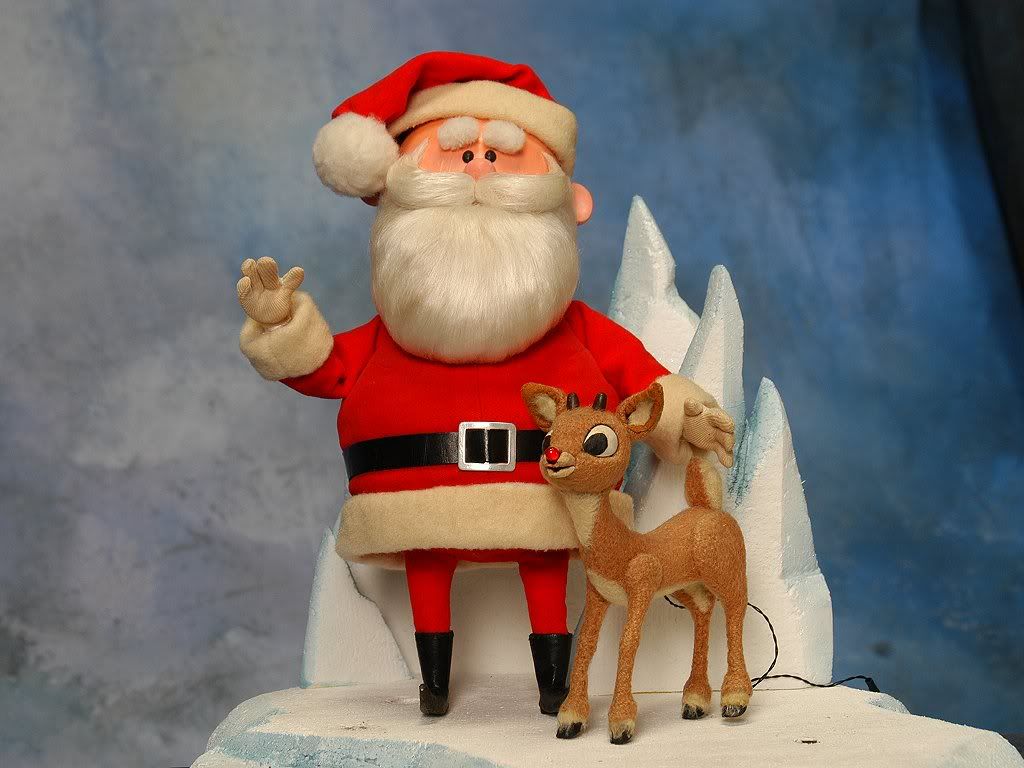 Rudolph Goes Home to Chicago
In December 2013, Rudolph returned to Chicago, the home of Montgomery Ward's and Rudolph's birthplace. Dennis Polkow, the reviewer at Chicago's Emerald City Theatre at the Broadway Playhouse on Water Tower Place said:
Most worthwhile about this experience is its message of acceptance and diversity which the cast delivers with verve and cheer. Rudolph generates considerable empathy for [the] first-time live-theater goers I had along with me . . . They loved the show and got the point without being hit over the head with it. All while still being immensely entertained. Dennis Polkow
It has also been said that:
"Rudolph the Red-Nosed Reindeer: The Musical" is so faithful to the original show that it practically transports audience members into the television special. The songs drive the plot while familiar and nostalgic set designs, costumes and characters are brought to stage. The cast brings new energy to the classic songs and dialogue, while puppets help showcase the charming "roughness" from the television show's stop-motion effects. "New Musical Stage Version of Rudolph," BroadwayWorld.com, 9/22/2014.
Laughter and Tears
I'm sure you know how the story ends, and I doubt that any part of Rudolph's tale will surprise you when you see it on stage at SKyPAC. But what may come as a surprise is the level of emotion—the laughter and the tears—that arise the first time you see the stage version. As for the children, you can be sure that they will be mesmerized and treasure the memory–perhaps to recount the experience to their own children when Rudolph turns 60 or 70.
My two sisters and I would watch Rudolph while sitting under the Christmas tree. I was mesmerized."–Betty McGuire, SKyPAC Executive Assistant
As for my own personal memory, when I was a child, Rudolph–and other holiday TV shows like "Charlie Brown Christmas," "The Grinch Who Stole Christmas" and "Frosty the Snowman"—were shown only once a year. On the much anticipated evening, our family gathered in front of the TV. My father built a fire in the living room fireplace and popped popcorn that we munched on during the show.
I even remember the commercial of Santa riding down a snowy slope on a Norelco razor.
"Rudolph The Red-Nosed Reindeer: The Musical" will appear at SKyPAC at 2:30 p.m. on Sunday, December 7, 2014, order online now! Grab a group of your favorite misfits! Groups of 15 or more save 20% call our SKyPAC Group Ticket Coordinator at 270-904-7010  to reserve your seats today!