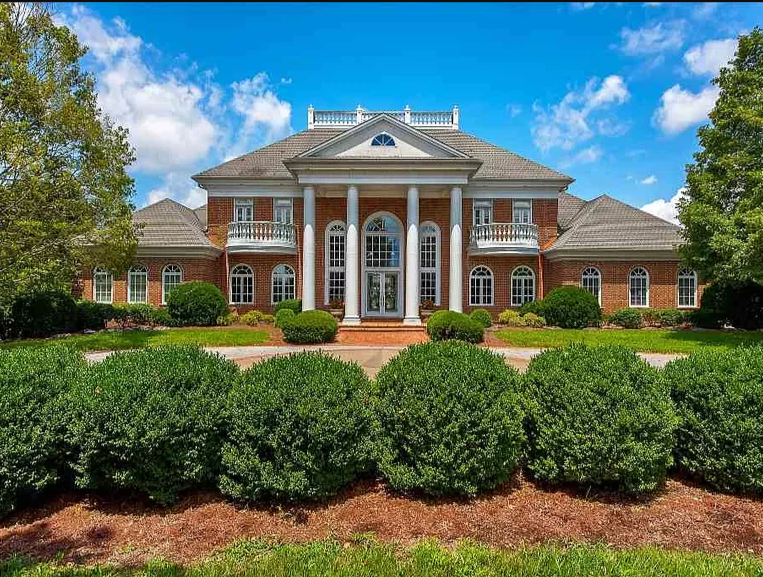 The Southern Kentucky Performing Arts Center (SKyPAC) announced plans today for the organization's first-ever Designer Showhouse, scheduled for June 4-7 and June 11-14. All proceeds from this fundraiser will go to support SKyPAC's Arts Education and Outreach programs enabling thousands of area children the opportunity to participate in the arts.
The showhouse will feature Grandview at Rivergreen, a custom-designed luxury home, located in one of Bowling Green's exclusive gated subdivisions. The home boasts over 11,000 square feet with unique features such as custom chandeliers, dual curved staircases, a movie theater, a resort-style pool, and a full-size tennis court.
Several area designers will be demonstrating their skills by interpreting rooms within the house which will be open to the public over the course of two weeks in early June. Area designers to be featured include Alice Rockhold – Accents by Alice, Amy Beth Nuckols – AB Designs & Home, Deedee Murphy – Murphy Interiors, Lisa Marshall & Natalie Hughes – Embellish Home, Clarissa Smith & Harry Ford – Ford's Furniture, Gina Graham – Creative Interiors, Susan Hoechner & Tim Minor – Barbara Stewart Interiors. Additional designers and business partnerships are in the confirmation process and will be announced in the coming months.
"We are so grateful to owners Darlene and Jim Johnson for allowing us the use of this incredible property to highlight the artistic talents of these designers as well as the Rivergreen neighborhood and Home Owners Association for their support and cooperation of this dynamic project," said Tom Carto, President & CEO of SKyPAC. "This is a unique opportunity to bring back a former Capitol Arts Center fundraising tradition in a very big way with a showhouse the size and scale of which this community has never experienced. Fortunately, our designers have accepted the challenge and we are looking forward to sharing their creative visions with those visiting the showhouse in June."
The showhouse will be unveiled during a Preview Party on June 2 and a ribbon cutting will take place when the showhouse opens to the public on June 4. Instructional seminars are planned for the days the showhouse is open to the public and will feature everything from landscape and decorating demonstrations to book signings and a Dillard's Fashion Show. An art gallery, gift shop, and on-site food options are also anticipated. SKyPAC will be offering limited opportunities for businesses and organizations to reserve the space for private gatherings and VIP Bowling Green magazine will create a special edition publication in conjunction with the showhouse to display before and after photos of each of the rooms as well as descriptions and information related to each of the participating designers.
Tickets are expected to go on sale in early April and will be available through SKyPAC and participating businesses. Details will soon be included on SKyPAC's website as well, including rate discounts for groups of 10 or more. For additional information about the showhouse or to sign-up to be a volunteer, please call (270) 904-7010.