Kentucky Tourism, Arts and Heritage Cabinet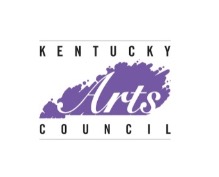 Kentucky Arts Council
For Immediate Release, July 29, 2016
Contact: Tom Musgrave, tomr.musgrave@ky.gov
502-564-3757, ext. 489
Warren County arts organizations receive Kentucky Arts Partnership grants
FRANKFORT, Ky. — The Kentucky Arts Council has awarded more than $75,000 in operating support to four arts organizations in Warren County for the 2017 fiscal year through its Kentucky Arts Partnership (KAP) program.
The KAP program provides nonprofit arts organizations with unrestricted operating support to ensure that year-round participation in the arts is available to the people of Kentucky.
"Kentucky's nonprofit arts organizations are essential to the well-being and character of their respective communities," said Lori Meadows, Kentucky Arts Council executive director. "They relate to many aspects of community life, including education, history, local culture and tourism. They also provide access to arts activities through classes, exhibits, performances and many other opportunities for residents and visitors to participate in the arts."
The competitive grants are awarded annually. Warren County organizations that will receive funding for the 2017 fiscal year are:
• Orchestra Kentucky, $18,221
• SKyPAC, $46,632
• The Public Theatre of Kentucky, $4,011
• VSA Kentucky, $6,834
###
The Kentucky Arts Council, the state arts agency, fosters environments for Kentuckians to value, participate in and benefit from the arts. Kentucky Arts Council funding is provided by the Kentucky General Assembly and the National Endowment for the Arts. The arts council is celebrating 50 years of service in 2016.